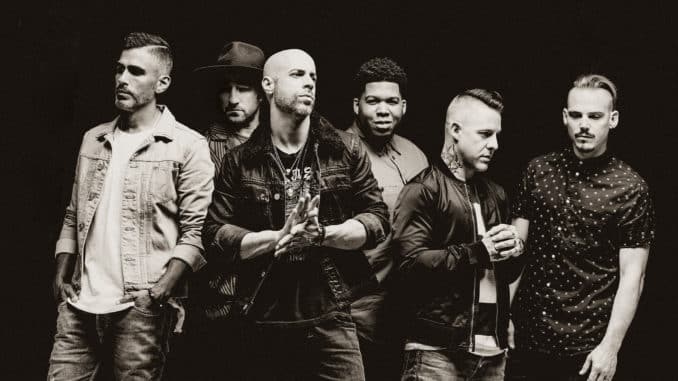 Chris Daughtry announced big news today. His eponymous band announced the name and drop date of their next album.
"BIG NEWS: Our new album: Daughtry 'Dearly Beloved' drops on September 17th!!" the band wrote on Instagram. "TO PRE-ORDER, visit our official web store and get a personalized autographed copy! Pre-order HERE.
Check out the upcoming set's album art below. Dearly Beloved is the first independently released album after the band parted ways with RCA/19 Records. It's the rock outfit's sixth studio album and is produced by long time collaborators Marty Fredrickson and Scott Stevens.
"It's the most liberating feeling, the most conscious album," the American Idol season 5 alum said about releasing music independently. For the first time, it's his vision, from top to bottom. There's nobody to tell him that something can't work. "It's 100 percent from my heart and soul"
*
 

 

 

View this post on Instagram

 

 

*
And for fans who can't wait until September for new music, a new track from the album, the haunting ballad "Lioness" is available right now to stream and download. 
Listen to Daughtry's new song "Lioness"
Daughtry Announces The Dearly Beloved Tour
Additionally, Daughtry also announced an upcoming tour "We are also thrilled to announce 'THE DEARLY BELOVED TOUR' kicking off November 3rd with our good friends Sevendust, Tremonti and Travis Bracht," The band writes on Instagram
The tour kicks off in Nashville, Tenn. on November 3rd and ends on December 17 in Orlando Florida. Presale Tickets are available everywhere now. Click this link for info and check out the full schedule. Daughtry also has a handful of festival dates this summer. Tickets for The Dearly Beloved Tour goes on sale everywhere July 23.
*
 

 

 

View this post on Instagram

 

 

*
Earlier this year, Daughtry released the first single from Dearly Beloved, the fierce rocker "Heavy is the Crown" check out the cinematic music video for the track HERE.