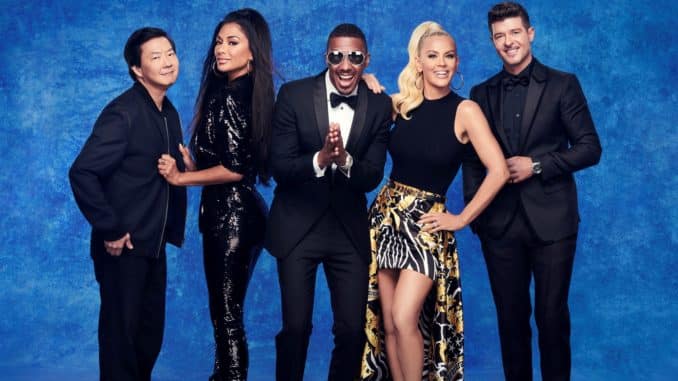 FOX finally releases its Fall 2021-2022 schedule. And because there is never enough of a show that brings the network its highest ratings, The Masked Singer will return for its sixth season (8:00-9:00 PM ET/PT), followed by the debut of first-of-its-kind avatar singing competition series Alter Ego (9:00-10:00 PM ET/PT) in a two-night event, Wednesday and Thursday.
FOX's new singing show, Alter Ego is described as "a first-of-its-kind avatar singing competition series and the next iteration of the musical competition show," The description continues, "Lost dreams and second chances are reignited when singers from all walks of life become the stars they've always wanted to be."
Singer/songwriter Alanis Morissette, The Masked Singer winner Nick Lachey, Canadian indie artist Grimes, and producer/performer will.i.am join the judges panel. BET's Rocsi Diaz will host.
Meanwhile, FOX isn't messing around with a winning formula. The entire cast will return for The Masked Singer season 6 including host Nick Cannon and judges Robin Thicke, Jenny McCarthy, Ken Jeong, Nicole Scherzinger.
The Masked Singer and Alter Ego will settle into is regular Wednesday night time slot the following week.
FOX FALL 2021 PREMIERE SCHEDULE (All Times ET/PT)
MONDAY, SEPT. 20
8:00-9:00 PM 9-1-1 (Season Five Premiere)
9:00-10:00 PM THE BIG LEAP (new series)
TUESDAY, SEPT. 21
8:00-9:00 PM THE RESIDENT (Season Five Premiere)
9:00-10:00 PM OUR KIND OF PEOPLE (new series)
WEDNESDAY, SEPT. 22
8:00-9:00 PM THE MASKED SINGER (Season Six Premiere)
9:00-10:00 PM ALTER EGO (new series)
THURSDAY, SEPT. 23
8:00-9:00 PM THE MASKED SINGER (Part Two)
9:00-10:00 PM ALTER EGO (Part Two)
FRIDAY (ONGOING)
8:00-10:00 PM WWE'S FRIDAY NIGHT SMACKDOWN
SATURDAY (ONGOING)
7:00-10:30 PM FOX SPORTS SATURDAY
SUNDAY, SEPT. 26
8:00-8:30 PM THE SIMPSONS (Season 33 Premiere)
8:30-9:00 PM THE GREAT NORTH (Season Two Premiere)
9:00-9:30 PM BOB'S BURGERS (Season 12 Premiere)
9:30-10:00 PM FAMILY GUY (Season 19 Premiere)
THURSDAY, Beginning Oct. 7
8:00 PM-CC ET/ THURSDAY NIGHT FOOTBALL ON FOX
5:00 PM-CC PT