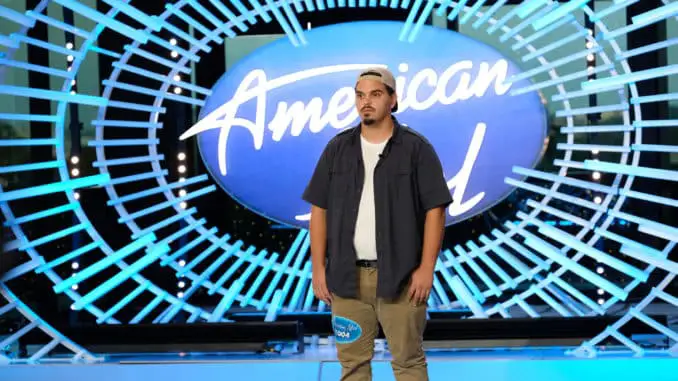 Alabama garbage Man Doug Kiker posts his first Instagram message since April 15. And it's a weird request for people to show up and help him and his friends make a movie.
"Guys. I really really really need your help," Doug writes on Instagram. "I'm trying to do my best to make a positive footprint in the world. And I know most of you are working on a Monday. But we're trying to make a movie and I really need you." Doug than asks people to show up in location in Mobile to help him and his buddies shoot their movie."
Of course, the giant elephant in the room is that the American Idol 2020 viral singer was arrested in  May on a  domestic violence charge. Mobile, Alabama Police lieutenant Matthew James told TMZ that they arrested Doug  for misdemeanor domestic violence (harassment). He sat in jail on a  $1,000 bond.
But obviously he's out of jail now, shooting a mysterious movie. It's odd that he's asking for help on the day he's scheduled to shoot. 
*
 

 

 

View this post on Instagram

 

 

*
The sheriffs office told TMZ that officers responded to a report of domestic violence  on May 13 that allegedly involved the singer and an adult woman. The arrest occurred after she called 911. The nature of their relationship is unclear.
American Idol needs to stop plucking troubled singers out of obscurity, only to toss them back where they came from
I hope American Idol stops plucking people off the streets with little experience or singing talent, just for an  an appealing backstory. The show milked Doug's "garbage man dreams of a singing career in order to make a life for baby daughter" for everything they could. And then they promptly dumped him back from where he came. Maybe Doug would have gotten in trouble whether American Idol put him on TV or not.
But disadvantaged folks like Doug are probably NOT prepared for life after a show like Idol. Nope. Fifteen minutes on a TV show does automatically change a person's life. Example no. 2 is hayseed Cecil Ray, a marginally talented singer who got arrested within a week of getting booted off the show at the Top 24. He allegedly abused women as well.
UPDATE: Doug posts another video. "I've been putting the work in guys I promise we are shooting a movie in Saraland at j Rogers bbq everyday this week come show your support."
*

*