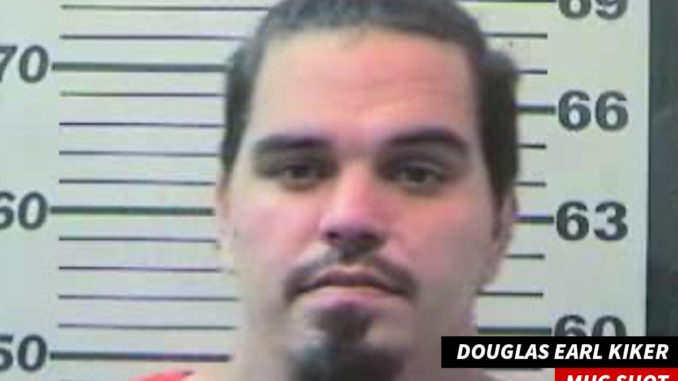 It's so awesome how American Idol contestants keep making the news, for all the terrible reasons.
Now, Doug Kiker, the singing garbage man from American Idol 2020 whose performances went viral, is sitting in jail in Mobile, Alabama over a domestic violence incident, reports TMZ.
Mobile Police lieutenant Matthew James told the outlet that they arrested Doug on Thursday for misdemeanor domestic violence (harassment) and he's now sitting in jail on $1,000 bond.
The sheriffs office told TMZ that officers responded to a report of domestic violence Thursday night (May 13) allegedly involving the singer and an adult woman. The arrest occurred after she called 911. The nature of their relationship is unclear.
Cops say responding officers investigated and determined that probable cause existed to arrest him. Police then "hauled off" the former contestant to jail.
The garbage man from Mobile pulled American Idol heartstrings
Doug Kiker, a simple garbage man from Mobile, Alabama, pulled heartstrings after his audition in front of the judges. His singing wasn't all there. But after Doug described wanting to make a better life for his young daughter, judges Lionel Richie, Katy Perry and Luke Bryan were moved to give him a golden ticket to Hollywood.
Does the story sound familiar?
Doug's trajectory is very similar to Cecil Ray, a southern boy with no real singing experience, but a desire to improve the life of his baby girl. The difference between the two stories–while the judges cut Doug in Hollywood, Cecil made it all the way to the Top 24. After voters eliminated him, Cecil went home, and within days, the police arrested him for burglary. The mother of his child accused him of domestic violence.
And most recently, American Idol disqualified Caleb Kennedy after a video surface depicting Caleb sitting next to a person wearing a white hood suspiciously similar to a K*K*K uniform.
It's sad news, because Doug appeared in an update on American Idol months later with new teeth. His life seemed to be on an upswing. Interestingly, his entry on the Mobile County Sheriff's office "Who's in Jail?" listing seems to indicate that this latest offence is his third.
Doug was such a popular character, that he returned to the season 18 finale to sing his audition song, "God Bless the Broken Road with country group Rascal Flatts.