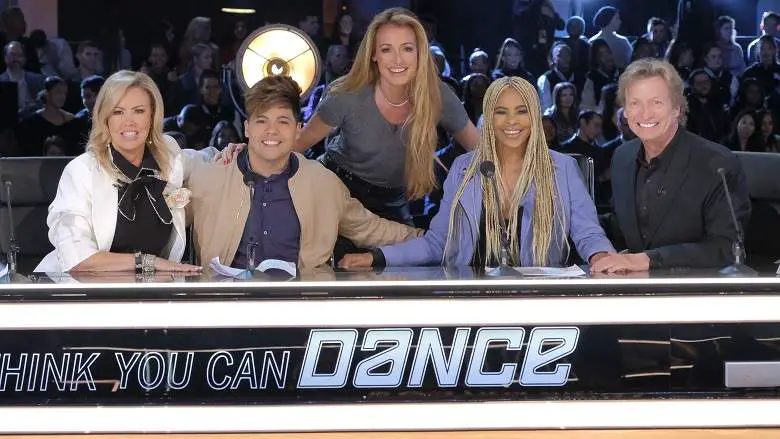 Welcome to the Academy! The auditions are over and now, all the dancers who received a golden ticket have arrived at the academy for an intense dancing boot camp. When all is said and done, we will have our top ten for season sixteen. They will be challenged in every style by the show's various
choreographers, with massive cuts happening in each round. Who will rise? Who will fall? And most importantly, who will earn a ridiculously loud scream from Mary Murphy? Let's go…
Segment 1 – The dancers will be tested in four rounds- hip-hop with Luther, ballroom with Sasha & Emma, contemporary with Talia, and group with Mandy. We have 79 contestants at the start. Hip-hop starts now with Luther Brown. He notes the choreography is hard hitting but with personality. Yikes. He gets a bit annoyed when the dancers are talking when he is and not paying close enough attention. After 90 minutes of work, they have to perform.
Dezi, Sumi, and Anna (three hip-hop girls) start it off. Anna is having some problems. She messed up. None of them really impressed so Nigel has them do it a second time. Anna improves on the second go around. In fact, they all do and the judges are happy and send them off to the next round.
Next up are Brandon, Michael, and Samuel (a popper and two B-boys). Michael and Samuel are eliminated for not being able to pick up choreography but Brandon survived to the next round. Other dancers such as Victoria, Shamus, and Lauren are also eliminated in the hip-hop round.
https://www.youtube.com/watch?v=pLe4xp_qKXs
Segment 2 – Others are doing extremely well with hip-hop and impressing. Nigel, of course, is hard on a few of them for not getting it together. Howard (contemporary) and the annoying twins are in the last group of the night. Colton and Howard are through but they want Trent to do his contemporary solo. This will make him or break him. Welp, this isn't going well. An extremely pedestrian routine means the end of the road for Trent. So of course, the show split up the twins. Nigel wouldn't have it any other way. I doubt Colton will be going too far either to be honest.
Segment 3 – 69 dancers are left heading into the ballroom round. Sasha & Emma are on hard to help with the cha-cha-cha. The routine is sassy and intricate with lots of body action. It should be interesting to see how the kids handle this. First up, contemporary dancer Gino with ballroom dancer Ashley. Derell and Dezi are also teamed up. Benjamin and Sofia are together as well. Wow, not bad I must say. All three had decent moments. All three couples are going through. Good work and well deserved. I was impressed at how well they were able to make that look decent in the short time they had. You can tell who has had experience with learning choreography quickly.
Segment 4 – In the next group (after a quick montage with no names, thank you editors), we have Maia teaming with Frank (Ghost). Also, Eddie is with Anna. And Lukas is with Mariah. Six quite strong dancers in this group. Well…not great. Nothing horrendous but some of that was a struggle. After the judges talk- Ghost is called up. He is safe. Mariah is also safe. In fact, they all are except for Maia. She's eliminated because they felt she wasn't strong enough. Eddie was better this year but they tell him that he needs work. Nigel tells him he that he needs to get serious and not be so happy go lucky all the time. They give him another chance in the next round. Good. I would have hated to see such a great tap dancer cut yet again so early. Jalen, Colton (the other twin), Bridget, and others however are not so lucky and are sent packing.
Segment 5 – The final group in the ballroom round contains Gianna partnered with John John. Also, Gabe is with Sarah and Stefen with Madison. Hmm. Okay. Not great but not bad. It had some cool moments but also some "yikes" moments too. Gianna is eliminated for not being as strong as her partner and kinda fading into the background. She is quite upset but thankful for the experience. Sarah is told that she needs to calm down a bit as the moves were overdone. They ask her to dance for her life. Another make or break situation. I guess the rest all made it through because they didn't show it? Ugh…editors. Sarah does a fun solo, similar to her audition in personality and comedic quality. Nigel notes she is a great entertainer but maybe not a great dancer. The judges are having long discussions on her with Nigel saying this show isn't So You Think You Can Entertain. Ouch. They ultimately decide…. COMMERCIAL.
https://www.youtube.com/watch?v=NAAKi4PLapw
Segment 6 – And we are back. Sarah's result- she is OUT. Damn. She was quirky and fun and I liked her but perhaps it was the right choice. She wouldn't hold up well with the others. That said, 54 dancers are moving on to contemporary now with Talia Favia. It is fast and challenging. The dancers need to push even though they are tired. We have athleticism and emotion here.
In the first group after 90 minutes, Samuel and Benjamin start us off. Jay Jackson is also in this group. Three very good performances. You can tell they all felt it. Benjamin was especially good for the judges. They feel he isn't the best dancer technically but loved his emotion and he is safe. Samuel is also safe. Now, time for Jay's result. Mary can't believe how far he has come. But the road ends here for him. Nigel says they will see him again but Jay says they will not because he is thirty and hit the age limit of the show. Aww. So with that, he heads home.
Bailey and John John are now preparing to take the stage. Nice. Strong performances here from the two hip-hop boys. Lots of emotion. Lots of athleticism. I am quite impressed. Bailey is tearing up because he learned he is not just a B-boy but a dancer. He is also happy to be dancing with his roomie. Dom says every B-boy would be proud of that dance. Both are of course safe.
https://www.youtube.com/watch?v=F3BVjcbOPMw
—
Next week- it is the final hurdle. Mandy Moore with a huge group routine. And we will find out which ten guys and ten girls will make the final cut. As usual, the academy episodes are rather dull on a whole. The editing leaves a lot to be desired in terms of failing to showcase enough people, cutting dances down to almost seconds, leaving people previously focused on completely out of the picture, etc…
But it doesn't look as though we will be dealing with it for very long. We should get the top twenty next week and then in two weeks, find out who will ultimately be on the live shows as part of the top five guys and girls. I hope you guys join me for all the fun and thanks for watching with me this evening. :)