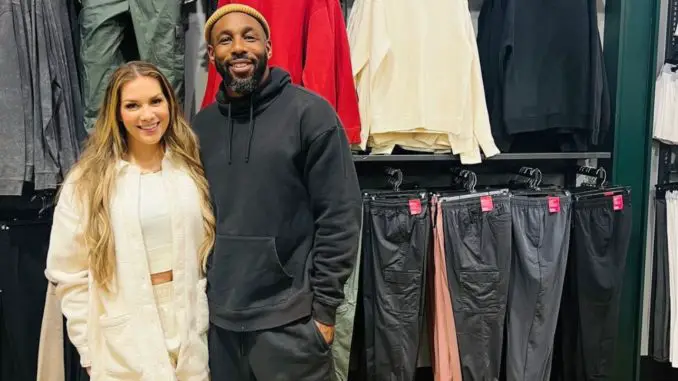 Allison Holker is asking a California court for Stephen "tWitch" Boss' half of their joint estate after the So You Think You Can Dance alum died without a will.
The dancer died at 40 by suicide on Dec. 13.
Per court documents obtained by People magazine on Wednesday (Feb 9), Allison filed a California Spousal Property Petition in the Superior Court of California in Los Angeles County on Monday. Although California law states that a surviving spouse is entitled to their spouse's half of their joint estate once they're deceased, the living spouse has to file the petition to prove that they actually are the spouse of the person who died.
Stephen "tWitch" Boss Left a Suicide Note
Stephen 'tWitch' Boss Death Left Behind Unfinished Projects
Ellen DeGeneres Mourns tWitch in an Emotional Video
Todrick Hall Slammed After Speculating About tWitch's Suicide
In the filing, Allison is asking for a "determination of property passing to the surviving spouse" as well as "confirmation of property belonging to the surviving spouse." The papers state that her husband died without a will.
The filing lists property, including quasi-community property that Allison has asked the court to rule she will receive as tWitch's surviving spouse.
"This includes any interest in a trade or business name of any unincorporated business or an interest in any unincorporated business that the deceased partner was operating or managing at the time of death," say the court documents.
Allison is not asking to be administrator for her husband's estate.
Also included in the filing are facts about the couple's relationship, included to confirm that she is his surviving spouse: They were married on Dec. 10, 2013 and had a "nil" net worth. tWitch did not receive any property through a gift, joint tenancy, life insurance or any other beneficiaries after their wedding date.
The papers also state that tWitch lived in California through their entire marriage. Also, he and his wife did not have any written agreements between them regarding how their properties would be divided.
Allison is requesting her husband's half of Stephen Boss Productions and Goldman Sachs investment account as well as royalties from Cast and Crew Production Services; Disney Worldwide Services, Inc.; GEP Talent Services, LLC; and SAG/AFTRA, per the court filing.