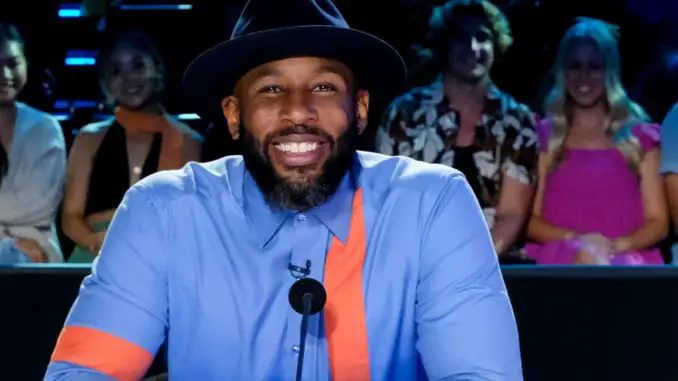 Stephen "tWitch" Boss, a beloved hip-hop dancer So You Think You Can Dance alum, died by suicide on Tuesday.
Now, law enforcement sources tell TMZ that he left a suicide note. The contents have not been released, but reportedly the note alluded to challenges that he has faced in the past.
According to law enforcement sources, the note left at the scene of his suicide was an "ambiguous reference to his past challenges." It's unclear exactly what he was referring to in the note.
Investigators tell TMZ that tWitch took an Uber from his home to a motel less than a mile from his home Monday morning. He switched his phone to airplane mode so no one could reach or track him.
SYTYCD, DWTS and More Pay Tribute to Stephen "tWitch" Boss
His wife, Allison Holker, was alarmed at his behavior. She showed up at an LAPD station on Tuesday reporting that her husband left home without telling her and was not answering his calls. It was behavior unlike him, Allison said.
Stephen lit up every room he stepped into
A motel staffer who discovered tWitch inside his motel room dead from a self inflicted gunshot wound. Confirming his death with the press, Allison said, "Stephen lit up every room he stepped into. He valued family, friends and community above all else and leading with love and light was everything to him."
She continued, "He was the backbone of our family, the best husband and father, and an inspiration to his fans. To say he left a legacy would be an understatement, and his positive impact will continue to be felt. I am certain there won't be a day that goes by that we won't honor his memory."
The hip-hop dancer finished So You Think You Can Dance season 4 as runner-up in 2008. After that he spent several seasons as an all-star dancer–serving as a mentor and dance partner for current contestants. Ultimately, he sat on the judges panel of SYTYCD in 2022.
In 2013, he performed on Dancing with the Stars. In 2014 he joined the Ellen Degeneres Show as her DJ and eventually became an executive producer. He hosted the E Entertainment competition Clash of the Cover Bands in 2021. He also appeared in the movie Magic Mike XXL. In 2017, he and Allison Holker hosted the documentary series Disney's Fairy Tale Weddings.
Jennifer Hudson Show pays tribute to tWitch
"Everyone here is going through a lot." Jennifer Hudson explains in the below clip that her production team worked on the Ellen Degeneres Show where tWitch served as a DJ and EP. Jennifer becomes very emotional discussing his death and led the audience in a prayer.
tWitch and Allison were guests on the show only last month, sharing that they were discussing expanding their family.
If you or someone you know is struggling or in crisis, help is available. Call or text 988 or chat 988lifeline.org.