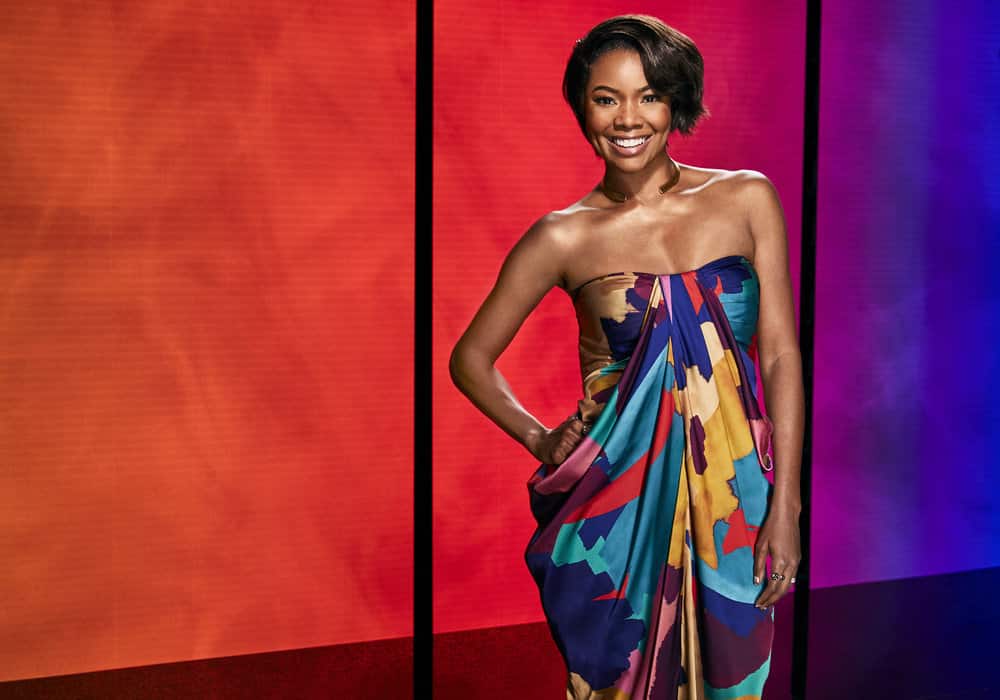 Could Gabrielle Union take down NBC Entertainment chairman Paul Telegdy?
The former America's Got Talent judge filed a complaint with the state of California's fair employment office alleging racism, sexism and a toxic work environment on the show. The actress included a claim that in February, Telegdy attempted to intimidate her into silence during an internal NBC investigation by telling her agent that she "should be careful of who she called a racist."
After America's Got Talent fired Gabrielle, she responded with accusations of sexism, racism and a toxic work environment,which prompted NBC to retain an outside investigator who found "an overarching culture of diversity" on the NBC show. 
Gabrielle's attorney, Bryan Freedman, told the Hollywood Reporter that when NBC made that statement in early June, the investigation was still in process. He added that NBC's outside investigator, an older white woman, "seemed incapable of perceiving the more subtle forms of racism" that Gabrielle experienced on AGT.  Shortly afterward, Gabrielle filed suit against the show.
The Hollywood Reporter is also looking closely into allegations against the NBC chief, and what they found is eye opening. Teledgy ran the reality division from 2009 until he was promoted to chairman in 2018:
Sharon Osbourne, who was a judge on America's Got Talent for six seasons claims Telegdy threatened her in 2012 when she told him her family was considering holding a press conference to protest NBC's decision to drop her son Jack from the reality-competition series Stars Earn Stripes shortly after he disclosed that he had MS. "He said, 'Go f*** yourself,'" Osbourne recalls. "If you call the press you'll never work in this town, you f****** witch.'" She quit the show over the dispute. 
"There was a lot of sex talk, drinking talk" says one executive of the workplace. Another former NBC executive says, "[Telegdy] heard this artist had this penis size and made fun of it. He made fun of the way people looked, their weight. It was par for the course with him." Several heard him make lascivious comments about a pregnant executive's breasts.
An executive whom Teledgy protected and mentored, Meredith Ahr was executive vp alternative programming while Telegdy ran the division and is now president of NBC's Alternative and Reality Group. 
It was members of Ahr's staff that told Gabrielle that her hair was "too wild" and needed to be "toned down" — notes that she alleges implied "that her hair was 'too black.'" 
Sources say Telegdy and Ahr used disparaging nicknames for colleagues and talent. Several former insiders say they witnessed Telegdy mocking gay men, including colleagues at the company. "He would go into impersonations, acting like a gay person with a lisp," says one former executive who is gay. Says another: "He used to make fun of the way [an exec at the network] talked and his affect as a gay man." Yet another former insider, also a gay man, says, "He would make fun of my voice."
In a work setting, Telegdy discussed a sexual encounter allegedly involving himself, a close industry associate and a female musician. "I was shocked this was being told in a room with multiple people in it," says one exec, who notes Ahr was among those present.
Sharon claims that at a dinner for the America's Got Talent team. Telegdy — then apparently between marriages — arrived about 40 minutes late "with this tittering girl at his side," she says. "She was on his knee the whole evening and he had his tongue down her throat and that was my introduction to Paul Telegdy." 
A former NBC exec says Ahr could reduce staffers to tears, and several current and former execs and insiders — separately and spontaneously —describe a "mean girls" culture in the unscripted division.
Several former execs remember Ahr pulling a prank that struck them as deeply offensive: putting a framed photo of a Black actress whom Ahr apparently considered very unattractive on Telegdy's desk. "She played it off as if Paul could refer to that as his wife and make fun of it," one says.
In a statement to THR, an NBC spokesperson says: "This narrative is not reflective of the values of NBC Entertainment or the culture we strive to create. NBCUniversal takes these matters seriously, and will investigate these allegations, many of which are coming to our attention for the first time. NBCUniversal remains committed to creating a safe, respectful and supportive workplace for all." NBC declined to elaborate on who would conduct the investigation.
Telegdy also provided a statement: "The nature of these allegations flies in the face of everything I stand for. I hope that my actions over decades — empowering those around me, supporting artists, and creating shows with values of aspiration and inclusion at the core — speak louder than the selective words of a few."