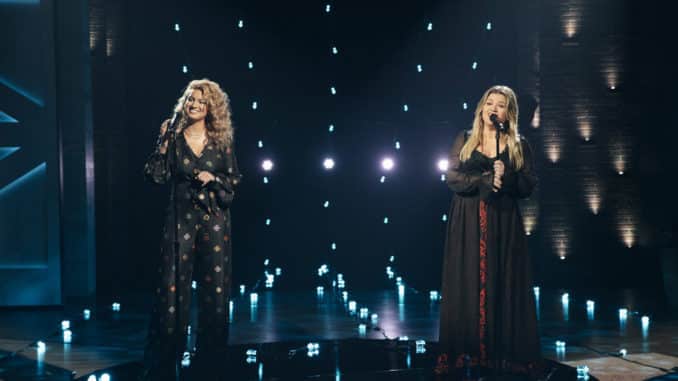 Two GLORIOUS voices came together on The Kelly Clarkson Show on Monday (Nov 30). Kelly Clarkson and Tori Kelly joined forces on a soulful duet of the holiday classic "Silent Night." Kelly pointed out that the two had the name "Kelly" in common. But also, both singers competed on American Idol. Kelly won the first season, while Tori was eliminated (UNJUSTLY) right before the Top 24 on season 9.
Watch Macy's Thanksgiving Parade Highlights (Video)
Tori Kelly Sings Soulful "Unbothered" from New "Solitude" EP (Video)
Kelly Clarkson Drops A Surprising Christmas Cover (Audio)
"Silent Night" is one of the tracks on the Christmas record Tori recently released, titled A Tori Kelly Christmas. It's the perfect song for a duet, because Kelly recorded her own rendition on her 2013 album, Wrapped in Red.
Tori managed to nab the legendary Babyface to oversee production.
"We were trying to figure out who we could bring in to produce the album and I was like, scrolling online and looking up all my favorite Christmas albums and stuff and I came across him," she told Kelly. "And I was like, that would be so amazing if he would do my album but thinking it'd be a long shot … and then he said yes."
Watch Tori and Kelly SANG "Silent Night" below.
https://youtu.be/q5zmqHV6X0Q
BONUS VIDEO: In this interview segment Tori chats about working with Babyface on her Christmas album. Additionally, she and Kelly play a hilarious game of "Finish the Christmas Song." In the end, neither really knew any of the songs. Which is surprising, because like…high school chorus? Amiright?
Swearing is involved!
https://youtu.be/canIZiy6Vco