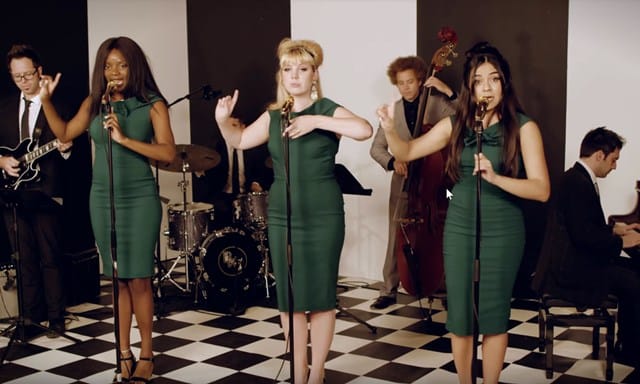 Retro outfit, Postmodern Jukebox, posts its first video of 2019 starring Nina Ann and American Idol alums Adanna Duru and Joey Cook. The cover is a "Please Mr. Postman" inspired take on "Feel It Still" by Portugal The Man. Makes sense, considering the 2017 pop hit samples the early Motown classic, which was released by the Marvelettes in 1961.
The PMJ cover takes the Motown interpolations one step further, adding 60s girl group harmonies and choreography. Gotta have the choreography.  Postmodern Jukebox tours constantly. Check out their 2019 schedule and ticket information HERE. 
Watch Postmodern Jukebox cover of "Feel it Still" featuring Adanna Duru, Joey Cook and Nina Ann below.