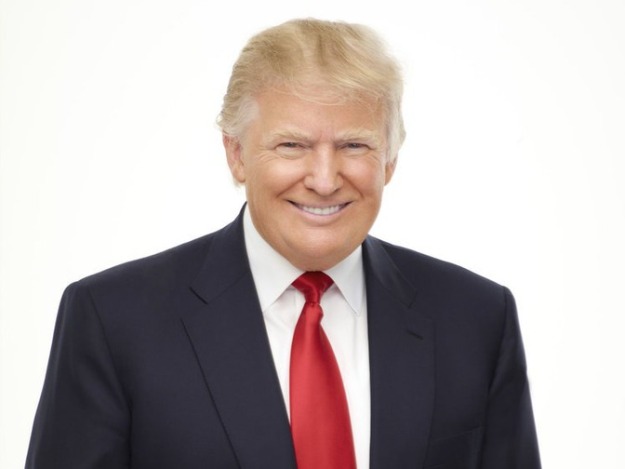 In the wake of Donald Trump's gross remarks about immigration made when he announced his presidential candidacy, NBC is severing ties with him. Here's the official statement.
At NBC, respect and dignity for all people are cornerstones of our values.

Due to the recent derogatory statements by Donald Trump regarding immigrants, NBCUniversal is ending its business relationship with Mr. Trump.

To that end, the annual Miss USA and Miss Universe Pageants, which are part of a joint venture between NBC and Trump, will no longer air on NBC.

In addition, as Mr. Trump has already indicated, he will not be participating in "The Apprentice" on NBC.

"Celebrity Apprentice" is licensed from Mark Burnett's United Artists Media Group and that relationship will continue.
Trump had called Mexicans rapists and criminals.
"The U.S. has become a dumping ground for everybody else's problems. … When Mexico sends its people, they're not sending their best," said Trump . "They're sending people that have lots of problems, and they're bringing those problems with us. They're bringing drugs. They're bringing crime. They're rapists. And some, I assume, are good people."
Univision had recently announced it would no longer carry the Miss Universe pageant, now NBC no longer will either. (Welp. There goes Craig Wayne Boyd's TV opportunity).  Miss Universe was set to air on July 12.
NBC had already been distancing the network from Trump, saying at the time of his announcement that they would be re-evaluating his participation in Celebrity Apprentice.
"Donald Trump's opinions do not represent those of NBC, and we do not agree with his positions on a number of issues, including his recent comments on immigration," the network released in a statement.
Also, the network has no plans to replace Trump with any of his children, Ivanka, Eric and Donald Jr. "I don't believe we will continue with any of the Trumps," an Insider told theWrap.
Trump responded, telling The Hollywood Reporter that it was his decision to end the relationship. "They did not want me to run. They wanted me to do The Apprentice. And now with my statements on immigration which happen to be correct, they are going to take a different stance and that's OK. Whatever they want to do is OK with me," he said. "As far as ending the relationship, I have to do that because my view on immigration is much different than the people at NBC."
Yeah. Right Donald. I think that hairdo of yours has taken on a life of its own and is sucking out your braincells.  Good riddance to bad rubbish, basically.
UPDATE: Trump releases an official statement:
"As of today, Donald J. Trump is no longer affiliated with NBC. Mr. Trump stands by his statements on illegal immigration, which are accurate. NBC is weak, and like everybody else is trying to be politically correct— that is why our country is in serious trouble."
And, additionally, he told US
"We must have strong borders and not let illegal immigrants enter the United States. As has been stated continuously in the press, people are pouring across our borders unabated. Public reports routinely state great amounts of crime are being committed by illegal immigrants. This must be stopped and it must be stopped now. Long ago I told NBC that I would not being doing The Apprentice because I am running for President in order to Make our Country Great Again."

"If NBC is so weak and so foolish to not understand the serious illegal immigration problem in the United States, coupled with the horrendous and unfair trade deals we are making with Mexico, then their contract violating closure of Miss Universe/Miss USA will be determined in court. Furthermore, they will stand behind lying Brian Williams, but won't stand behind people that tell it like it is, as unpleasant as that may be."