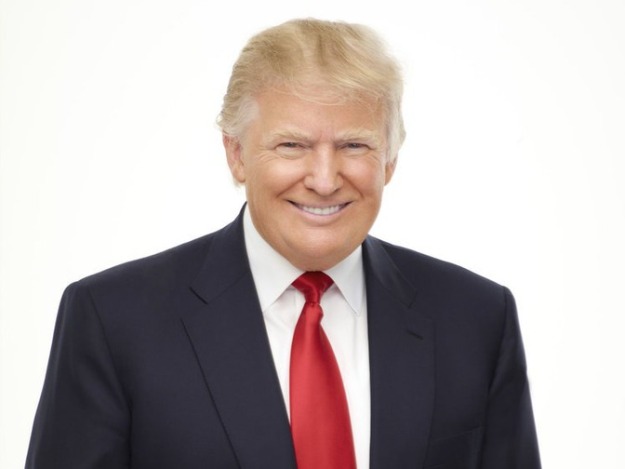 NBC issued a new statement on Thursday, distancing itself from Donald Trump. The network is evaluating its commitment to the upcoming Miss USA pageant in the wake of Univision's decision to drop the program over comments made by the Celebrity Apprentice host, according to a The Hollywood Reporter source.
"Donald Trump's opinions do not represent those of NBC, and we do not agree with his positions on a number of issues, including his recent comments on immigration," the network released in a statement.
Preparations for The Miss USA Pageant are already underway for the live event. which is set to broadcast from Baton Rouge, La., on July 12.
Univision announced Thursday that it is severing its business relationship with Trump's Miss Universe Organization based on what it considered "insulting remarks about Mexican immigrants."  Eighty percent of Univisions 4,000 employees are Hispanic.
For his part, in an interview with Politico, Trump threatened to sue Univision for defaulting on what he called an "ironclad" agreement. "They have no termination rights whatsoever," he said.
NBC's lawyers are currently in discussion with lawyers for Univision.
While The Miss USA Pageant has had modest ratings over the 12 years it has aired on NBC, the most recent season of Celebrity Apprentice averaged a 2.4, resulting in NBC renewing the reality show for another season. After Trump declared his candidacy, NBC announced that it would be re-evaluating his participation in the program.
During Trump's criticized June 16 speech announcing his presidency, he referred to Mexican immigrants as "rapists" and as people bringing drugs and crime into the U.S.
"The U.S. has become a dumping ground for everybody else's problems. … When Mexico sends its people, they're not sending their best," said Trump. "They're sending people that have lots of problems, and they're bringing those problems with us. They're bringing drugs. They're bringing crime. They're rapists. And some, I assume, are good people."
Delightful.   He probably knows he has no chance to win the primary, he's just creating soundbites for the press. It's disgusting how he's stirring up racists for attention. I hope he loses control of all his television properties. He's a total joke.
UPDATE: Trump's response is unsurprisingly belligerent. He tells Us Magazine:
"There is nothing to apologize for. Everything that I said is correct. People are flowing through the borders and we have no idea who they are, where they're coming from. They're not only coming from Mexico, they're coming from all over South America and the world."
Co-hosts Roselyn Sanchez and Cristian de la Fuente decided to drop out, as did scheduled musical performer J Balvin.
"We'll get more people. We have many people that want to do this. We're just looking right now. We couldn't care less about those two hosts backing out. I never even heard of them quite frankly."
On Univision's decision to drop out:
"They can't back out. Pressure was put on them by the Mexican government, in my opinion. Because I'm running for President, and as you know I'm polling very well, second place, but I'm running for President and I bring up the trade with Mexico is a disaster and the borders are a disaster. They want me to be quiet and not talk about that because Mexico wants to continue to rip off the United States and I won't allow that. That's all this is. It's disgraceful that Univision will be on the side of Mexico and not on the side of the United States."
He's delusional. On people who are boycotting the pageant:
"They can do whatever they want. I couldn't care less. All I'm doing is fighting for the United States. I'm not fighting for Mexico."