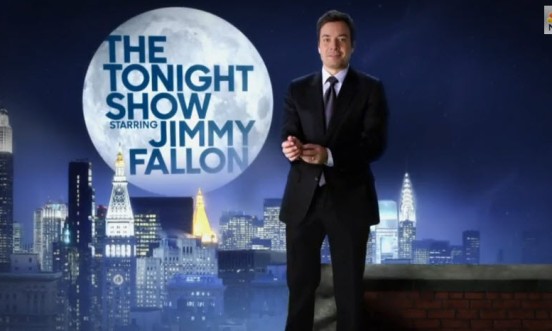 According to reports, Jimmy Fallon injured his left hand early this morning in his apartment. He went to the hospital, where a specialist recommended he have surgery immediately.
After taping his show on Thursday, Jimmy had dinner at Upper East Side restaurant Scalinatella. He posed for pics with a table full of female fans.
Jimmy left the restaurant around 9ish and went home. Glad that TMZ exists to monitor Jimmy's every move, with time stamps and everything! Reports say his Thursday night activities did not impact this morning's injury. He probably sliced himself cutting a bagel, or something.
But the bad news? Today's Tonight Show taping has been cancelled. That hardly ever happens. So if you were looking forward to watching Jimmy chat up Benicio Del Toro, Taylor Kitsch and Penn & Teller, you're out of luck.
Jimmy will be fine though, according to the Tonight Show twitter:
Hey guys – unfortunately tonight's taping has been cancelled due to Jimmy injuring his hand. He's totally fine but we'll be airing a repeat.

— Fallon Tonight (@FallonTonight) June 26, 2015
Aw. Sadz.
@tanbarnaby Our audience team will be reaching out to reschedule your tickets, pal! — Fallon Tonight (@FallonTonight) June 26, 2015
Get well soon, Jimmy!
Read More: Chris Colfer Tells Grandma and Pet Stories on The Tonight Show (VIDEO)
Via TMZ, US Magazine