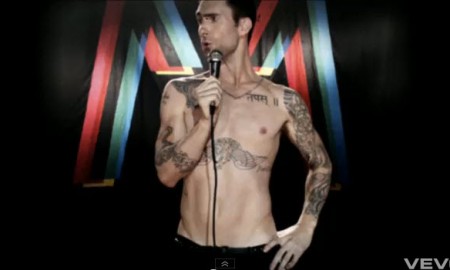 Do you think Adam Levine has moves like Jagger?  Watch the new music video for Maroon 5's hit song, "Moves Like Jagger" and find out.
Adam's fellow The Voice coach, Christina Aguilera, makes an appearance on the bridge.
The video is a clever blend of found footage, featuring Mick Jagger, and a parade of Jagger wannabes  strutting their stuff.