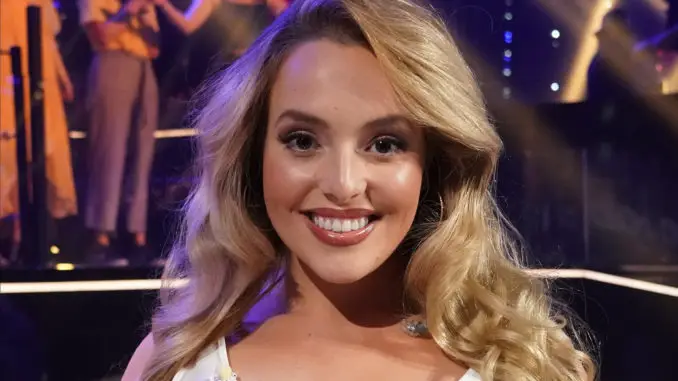 On Monday (May 24), American Idol fans had the opportunity to vote a favorite season 19 finalist into a performance spot on Live with Kelly & Ryan. On Wednesday, the show revealed that 2nd runner up, Grace Kinstler won the contest.
In the "American Idol Encore" contest, *fans could vote for either Grace Kinstler, Casey Bishop, Hunter Metts, Cassandra Coleman, DeShawn Goncalves or Alyssa Wray for a performance spot on Friday's (May 28) Live.
Co-host Ryan Seacrest had the day off, so Kelly Ripa and guest host/husband Mark Consuelos made the big announcement. In Seacrest's absence, Kelly made a big deal of dimming the lights, brandishing the reveal card, and all that, before announcing that Grace would perform on the show.
Winner Chayce Beckham appeared on the show the morning after his win, while runner-up Willie Spence is set to perform on Live with Kelly & Ryan on Thursday (May 27).
ABC has held the Live with Kelly & Ryan "American Idol Engcore" contest beginning with the network reboot of the series in 2018. Previous winners of the competition include 4th place finisher Cade Foehner in 2018, 3rd place finisher Madison VanDenburg in 2019 and Top 7 finalist Julia Gargano in 2020.
*Originally the Top 10 finalists who didn't come in first or second were eligible for the contest. But Caleb Kennedy  was removed from the list after American Idol disqualified him from competition. And after Arthur Gunn ditched his finale duet with Sheryl Crow five minutes before showtime, he became no longer eligible either. 
Watch Kelly Ripa and Mark Consuelos reveal the winner of the American Idol Encore Contest below.