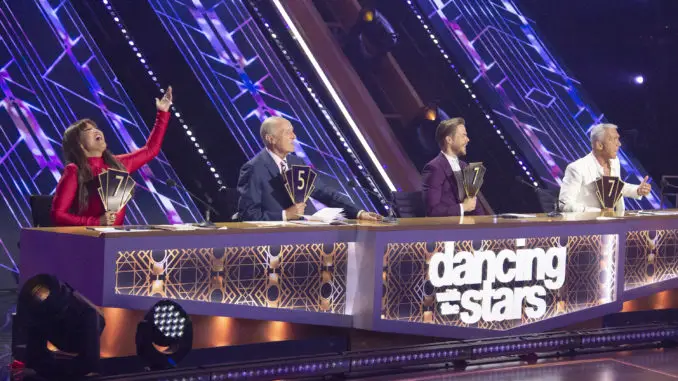 The rumors were true. Dancing with the Stars season 31 will premiere on Monday September 19. Although the long-running series will be streaming only on Disney+, it's start date will fall in line with the typical network schedule. For instance, over on NBC, The Voice season 22 will also premiere on that date.
Disney renewed DWTS for two seasons with the caveat that both 31 and 32 will be streaming only on Disney+ It will continue to air live, and allow viewers to vote for the winner.
Tyra Banks will return as host and an executive producer of the show. However, she will be sharing hosting duties with former DWTS winner and America's Funniest Home Videos host, Alfonso Ribeiro. Conrad Green, who executive produced DWTS in its early years will replace departing EP Andrew Llinares.
Judges Len Goodman, Carrie Ann Inaba, Bruno Tonioli and Derek Hough will resume their seats on the judges panel.
"My goal is to bring back a sense of happy and fun"
"I'm super excited," Alfonso, who took home the Mirrorball Trophy in 2014 with pro dancer Witney Carson, told People magazine ahead of his hosting announcement. "For me to be asked now to co-host with Tyra, and be part of the great crew and dancers and friends … to be able to be on stage with them and to be part of that family again, is quite special for me. I mean, these dancers are friends of mine at this point now. We really do all hang out together, and talk outside of that show."
"My goal is to bring back a sense of the happy and the fun, and the family atmosphere, that this show has always felt like for me," he added.
Disney+ will reveal the new celebrity cast on Good Morning America on September 8.