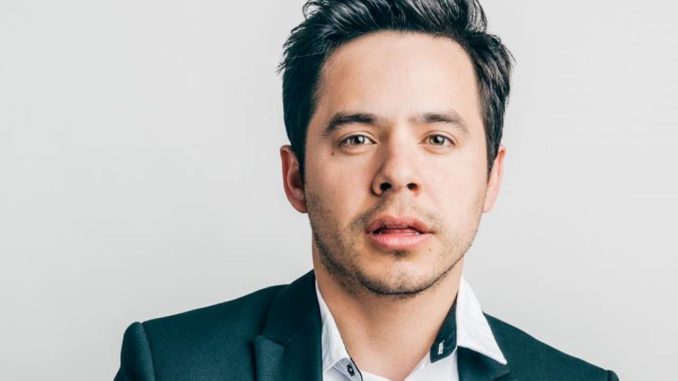 David Archuleta releases a new song tilted "Beast" which explores a darker side of the American Idol season 7 runner-up's psyche.
"Beast was written after a frustrating time of seeing the relationship I was in going downhill because of my own internal battle," David wrote on his website. "I wasn't really sure why it was going wrong, and was the same pattern of every other relationship I'd ever been in."
The singer came out as LGBTQ in June. Since then, David has has shared the internal battle that waged between who he thought he should be according to his Mormon faith, and coming to terms with who he truly is. David explains how frustrated he became in relationships, as he tried to push down attractions to both men and women. 
"I was feeling discouraged to see that no matter how I tried and who I was with, and how great they were it always ended by this other side of me coming out and dragging things down." David added, "I normally consider myself a pretty cheery person even though I'm shy. But the more close I would get to someone the more anger and suspicion and resentment I would feel, which would then translate into my behavior that would unfold in the relationship. It brings a lot of insecurity making me fear even myself in a relationship."
These days, David is coming to terms with that "other side," concluding that God doesn't make mistakes, and that he is exactly where he is supposed to be.
Listen to "Beast" below. David Archuleta, Joe Tongue, Cardin McKinney and Nate Dodge penned the song. 
Listen to David Archuleta's new song "Beast"
A busy Summer and Fall for David
After coming out, David experienced a wave of support from friends and fans alike. He hung out with the winner of his American Idol season, David Cook in Nashville where they both live. David released two versions of his single "Movin" one upbeat with dance moves, and the other super chill. He shared his thoughts when a LDS church leader had harsh words for the movement within the church to be accepting of LGBTQ members  such as David.
Recently David released a children's book based on his song "My Little Prayer." This week, he'll perform with the Temple Hill Symphony in Oakland, California. Additionally, David will embark on a Christmas tour beginning Friday November 26 in Salt Lake City Utah. Check out his tour schedule HERE.