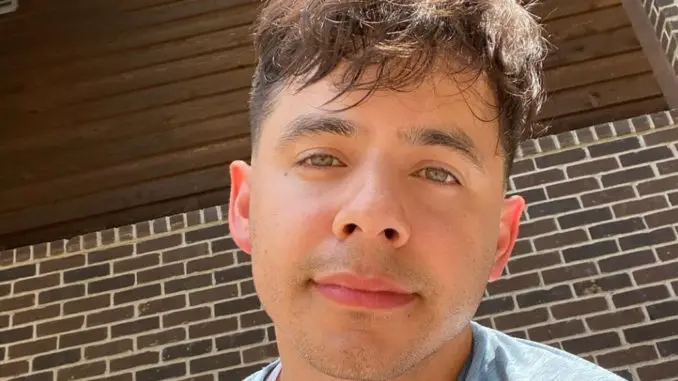 In the middle of pride month, American Idol season 7 runner-up David Archuleta came out as LGBTQIA+ in a heartfelt post on Saturday.
Now, the 30 year old singer thanks his friends and fans for supporting his message. David is a member of the Church of Jesus Christ of Latter Day Saints. And in his lengthy post, the singer shared about the long struggle to accept himself, and asked others–especially those of faith–to have compassion for folks who may not identify in a conventional way.
David thanks his friends and fans for their support
As scary as it must have been for David to share candidly with the public, he needn't have worried. His post was met with overwhelming support. And David is grateful for that.
"Hi all," David wrote in an additional Instagram post on Monday, "I just wanted to say that doing yard work Saturday morning and feeling I needed to share what I was reflecting on that day I wasn't expecting this kind of response." He continued, "Your love, your shared stories and same struggles, and your support. Thank you."
Indeed, going through the comments on the original post, there is barely a negative word among THOUSANDS of messages. And among the comments, were kind and loving thoughts from several fellow American Idol alums, and a few celebrities.
American Idol alums and more leave supportive messages
Among the American Idol winners leaving comments were: David's fellow Top 2 contestant, David Cook, Kris Allen (S8), Jordin Sparks (S6), Nick Fradiani (S14). Fellow LDS member and season 7 singer Brooke White left a sweet message. Season 6's Melinda Doolittle, Season 19's Cassandra Coleman, Season 9 (and youtube star) Todrick Hall posted supportive words. And American Idol season 16 contestant, Ashley Hess, who knew David back in Utah, also posted.
Glee star Kevin McHale, who came out a few years ago, and also created the concept of his "OK, Alright" music video posted, as did Lance Bass whom David featured in his music video of an 'Nsync Christmas song.   "LEAVE BRITNEY ALONE" guy, Chris Crocker, singer India.Arie, Youtube star Matt Bloyd and blogger Perez Hilton also left messages.
Check out the supportive Instagram comments below
David Cook: Love you man, and so proud of who you are.
Brooke White: I love you David, always so inspired by your most genuine and sincere soul! Proud of you. So thankful to know you
Jordin Sparks: I am so proud of you and proud to know you. You are so loved, David.
Kris Allen: Thanks for being you David. You've always been a light my friend but I think you just started shining brighter.
Melinda Doolittle: Love you so very much, David. Your heart is pure gold and you continue to show that in the most beautiful ways. 
Nick Fradiani: Thank you for sharing that David! Powerful and beautiful post ??
Cassandra Coleman: Beautiful thoughts. Thank you for sharing your heart with us
Ashley Hess: This made me tear up!! You are INCREDIBLE David! ? This is so important and so perfectly put. So proud of you & proud of who you are. So much love & respect for you my friend!
Todrick Hall: Congrats, proud of you!!!
American Idol: #TeamArchie forever! We love you! 
Kevin McHale: so proud of you
india.arie: COURAGE AND AUTHENTICITY AND ITS FINEST 
Matt Bloyd: your words are so powerful and resonate so hard. thank you for being you, friend
Chris Crocker: I hope people realize how important this post is.. As someone myself that grew up in the church myself, & was raised in the south by my very religious grandparents, I completely understand the struggle. Because I love my family unconditionally & they love me but it took so many years before we got to a better place.. That's why I always put emphasis on people educating themselves about them mistranslations of scriptures towards gay people. And regardless of faith differences, I wish you nothing but LOVE for yourself & a healing & self-accepting journey ahead!
Perez Hilton: Amen!