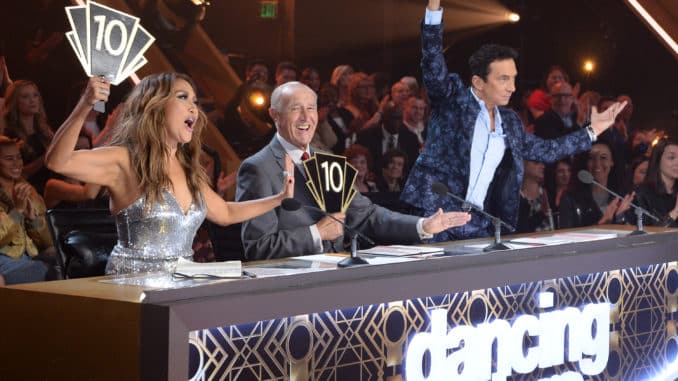 Do you wonder about the salaries of Dancing with the Stars celebrities? Here's the latest from NFL player Adrian Peterson. Before he signed last week with the Tennessee Titans, Peterson was offered a spot in the Dancing with the Stars cast.
Sources told ESPN that the show called Peterson in early September and offered him $150,00 for the rehearsal period, with the chance to earn up to $335,000 on the show.
But Peterson turned down the offer because he thought he had a chance to land with the Baltimore Ravens, who lost three running backs to season-ending injuries during the preseason.
But after Henry suffered a potentially season-ending foot injury last Sunday against the Indianapolis Colts, the Titans got on the phone with Peterson and arranged to bring the former league MVP to Tennessee on Monday, when he signed with the team.
Anne Heche claims she was guaranteed 5 weeks on the show
In other DWTS salary news, Anne Heche who was a contestant on season 29 claims that she had a 5 week contract with the show. In other words, she claims that she signed a contract that guaranteed she would last at least 5 weeks on the show, despite voting. That's not how anything is supposed to work!
"What happened the night of 'Dancing With the Stars' … if I had gone on to another dance, I would have made thousands more dollars," Heche said on the November 1 episode of Jason Tartick's podcast Trading Secrets. "And what they did was stop the original contract, which was five weeks, and they fired me before I could make more money."
She added, "That, to me, was one of the most shocking things. People saw me get ticked off, which seemed like an accident, nobody understood what was going on, there was a little kerfuffle."
The night Anne left the competition, host Tyra Banks originally called the wrong bottom 2 and had to bring Anne and her partner back to the ballroom after previously announcing they were safe.
"The fact that I got voted off stopped me from financially gaining any more money in the competition," said Anne. Some fans speculate that she misunderstood her contract, which is possible. Competition shows that rely on fan voting risk scandal if they rig the results.