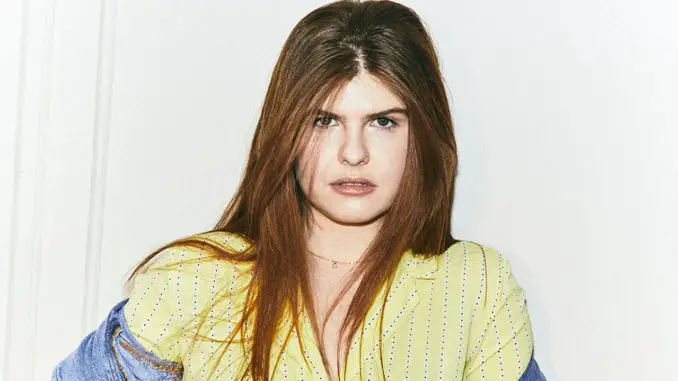 Catie Turner is offering her fans a unique thank you gift for listening to her music. The American Idol 2018 finalist is running a contest. Five fans who follow Catie on either Apple or Spotify and save her latest song "Wish I Didn't Have to Lie" the Jordy Remix will win a piece of artwork created by the singer.
"guys. everyday u are blowing my mind with ur support that keeps surprising me each and every time," Catie wrote in an email to her fans. "im truly so thankful for u all. thank u so much for listening to wish i didnt have to lie remix (:::"
Catie Turner Drops "New Girl" Demo After Fan Demand (Audio)
She continued: "now it is my turn to SURPRISE YOU GUYS!!!! with art skills i don't have. because it was a very impulsive decision but now im committed. i will be picking 5 of u to send a custom art piece to!!!! and it will definitely not be good but it will be cute and full of love!!!!!"
All fans have to do to inter is Click This Link.
"…and voila, u are entered to win and are one step closer to getting my art debut in ur hands."
Additionally, Catie will be hitting the road, opening for Faouzia on a couple of dates, and JORDY and OSTON on a few others. Click for Tickets
Catie 2021 Winter Turner Tour Schedule
Nov 12 – The Roxy – Los Angeles (with Fouzia)
Nov 18 – Bowery Ballroom – New York City, NY (with Faozia)
Dec 02 – Brighton Music Hall – Boston, MA (With JORDY and OSTON)
Dec 04 – Elsewhere – Brooklyn, NY (With JORDY and OSTON)
Dec 04 – Elsewhere – Brooklyn, NY (With JORDY and OSTON)
Dec 07 – Kung Fu Necktie – Philadelphia, PA, (with JORDY (US) and OSTON)
Catie is currently promoting her EP Heartbroken and Milking It released on Atlantic Records.
Catie racks up a over 1 million views on a song preview Tik Tok
Meanwhile, Catie is still writing new songs, and killing it on social media. The singer-songwriter posted a snip of a new song "God Must Hate Me" on her Tik Tok. The clip has over 450K views.
But that's nothing compared to the shorter clip Catie posted, with a sad photo and the the caption "The neverending fear of what if I'm not pretty enough to make it in music.". THAT clip racked about 1.5M views.
On Twitter, Catie thanked fans for helping her achieve her first 1M view Tik Tok clip. "This never happened to me," Catie gushed. "I owe you everything…thank u…"
GUYS U GOT THAG TIKTOK TO 1 MILLION VIEWS THIS HAS NEVER HAPPENED AND IM? JUST LIKE ? IN A STATE OF SHOCK . I AM SK THANKFUL JUST ….. I owe u everything i wouldn't be anywhere without h guys thank u I'm shakitn

— catie turner (@hashtagcatie) November 6, 2021
One more sad song: Catie recently covered Radiohead's classic and oft covered indie song "Creep." Check it her intense version below.
Catie Turner Covers Creep