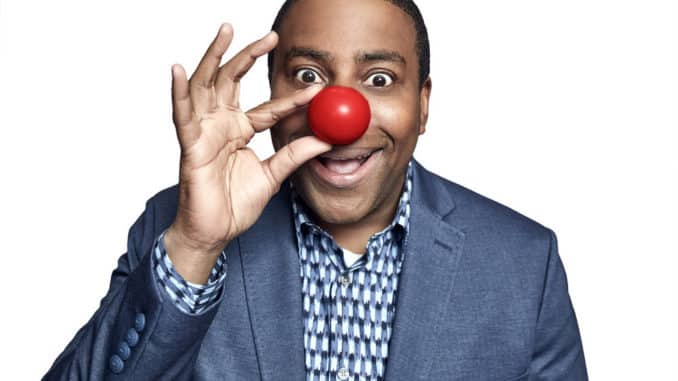 America's Got Talent heads to its second Quarterfinals episode on Tuesday. And unless there is a healing miracle, expect The Voice's Kelly Clarkson to return to sit on the panel in place of an ailing Simon Cowell.
UPDATE: SNL's Kenan Thompson will sit in for Simon next week.
Last week Kelly, Howie Mandel, Heidi Klum, Sofia Vergara and host Terry Crews were together in the studio, but kept a safe, socially distant, six feet apart. The acts that performed on stage also kept their distance from Terry in order to keep to COVID-19 safety protocols.
America's Got Talent 2020 Recap: Quarterfinals 1 Live Blog (Video)
America's Got Talent 2020: Quarterfinals 1 Results Live Blog (Video)
America's Got Talent 2020 Top 44 Revealed!
Some acts performed all over the Universal studios parking lot, and even remotely from other countries! Expect the same when this week's 11 acts take the stage for your votes. Check out the acts below. 
America's Got Talent 2020 Quarterfinals 2 Contestant List
Voices of Our City Choir – Terry Crews Golden Buzzer is a choir that includes homeless people – VIDEO
Spyros Brothers – Filipino brothers do incredible tricks with the Diabolo. – VIDEO
Kelvin Dukes – Soulful kid singer has a big bluesy voice. – VIDEO
Alexis Brownley & The Puppy Pals – Kid dog act. She auditioned remotely from her backyard. – VIDEO
Bad Salsa – Mumbai based salsa dancers competed on Britain's Got Talent – VIDEO
Daneliya Tuleshova – Thirteen year old singer from Kazakhstan also appeared on the CBS competition World's Best – VIDEO
Bonavega – Crazy glam rocker – VIDEO
Kameron Ross – Country singer who struggled after coming out as gay – VIDEO
The Shape – No video for this dance troupe that auditioned online. 
Vincent Marcus – In his audition, impersonator rapped nursery rhymes as famous rappers. – VIDEO
Jonathan Goodwin – Danger act dodged arrows while blindfolded in his audition – VIDEO
Darci Lynn Set for AGT Results Show
Additionally America's Got Talent season 12 winner Darci Lynne will bring her clever ventriloquist act to the AGT stage on Wednesday!
See a preview of the next America's Got Talent below. AGT airs on NBC Tuesday August 18 and Wednesday August 19 at 8 pm ET/PT.