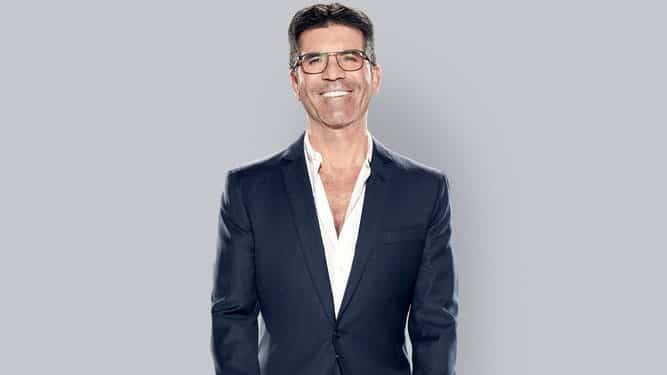 More details have poured in regarding Simon Cowell's unfortunate accident. On Saturday (Aug 8) Simon was riding around Malibu, California on his electric bike when a nasty fall landed the music mogul in the hospital.
5 hour surgery, involved fusions and rods
According to People magazine, Simon underwent a five-hour surgery after he was hospitalized on Saturday (Aug 8)
"Simon had surgery overnight and is doing okay this morning. It was a five-hour surgery and he has had to have a number of fusions and metal rod put into his back," a source told People magazine.
Simon broke 3 vertebrae, nearly missed paralysis
"He landed on his back when he fell from the bike. The injuries are bad but he's also been told he was lucky," the source said. According to The Sun, Simon fell directly on his back on concrete in the courtyard of his Malibu house and broke 3 vertebrae. This, while his girlfriend Lauren Silverman and son Eric looked on.  A source told the tabloid: "He could have been looking at a life in a wheelchair." And by the looks of pap photos he wasn't wearing a helmet either. He's lucky he didn't smash his head.
America's Got Talent begins live shows this week, Simon confirmed out for Week 1
The timing couldn't have been worse. America's Got Talent, the NBC show that Simon produces and judges, will begin live shows on Tuesday August 11 and Wednesday August 12. Needless to say, according to People, Simon will not be taking part in those episodes.
And I suspect he'll miss more than the first week. Only about 6 weeks remain in the America's Got Talent 2020 season. Simon could miss the entire season, depending on his recovery.
Also, with Simon out for the foreseeable future, will a guest celebrity fill in for the injured judge? When Heidi fell ill during the auditions, actor Eric Stonestreet sat on the panel in her place for a few weeks.  One possibility: Simon could judge remotely from his bedroom…
Pals send well wishes
Paula Abdul:
Keeping @SimonCowell in my heart and thoughts and praying for a speedy recovery ??XoP ?? https://t.co/NeWVT9Vi7Y

— Paula Abdul (@PaulaAbdul) August 9, 2020
Simon's fellow AGT judges, Howie Mandel, Heidi Klum and Sofia Vergara already miss him!
 

 

 

View this post on Instagram

 

 
Simon Cowell responds!
"Some good advice… If you buy an electric trail bike, read the manual before you ride it for the first time," he joked. "I have broken part of my back. Thank you to everyone for your kind messages.
"And a massive thank you to all the nurses and doctors. Some of the nicest people I have ever met. Stay safe everyone Simon."
And a massive thank you to all the nurses and doctors. Some of the nicest people I have ever met.
Stay safe everyone
Simon.

— Simon Cowell (@SimonCowell) August 10, 2020