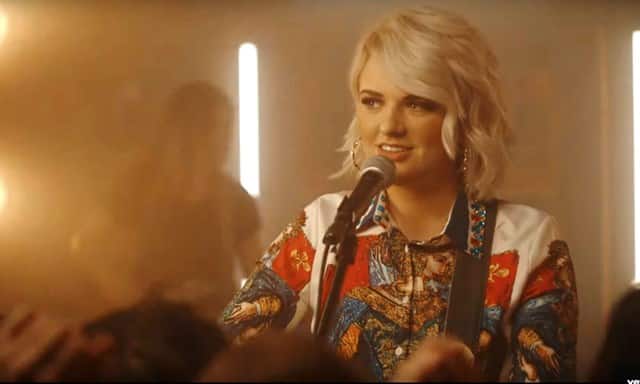 American Idol winner Maddie Poppe is gearing up to release her new album Whirlwind on May 17. The latest single from the upcoming set, "Made You Miss," now has a music video.
American Idol Winner Maddie Poppe Reveals Album Title and Cover Art
Written by Ross Golan, Johan Carlsson, Sam Roman and Maddie Poppe, the singer explains that the track's infectious energy partly stems from the recording session's playful spontaneity. "The guitar part to that song was actually recorded on an iPhone," she said. "It seems crazy considering we were in this studio with all this amazing equipment—but it sounded so good, so we kept it."
The video clip features Maddie playing in a club as a no good dude 3 times a trio of women. They get their revenge, however, with a little help from the singer herself. Watch the "Made You Miss" music video below.