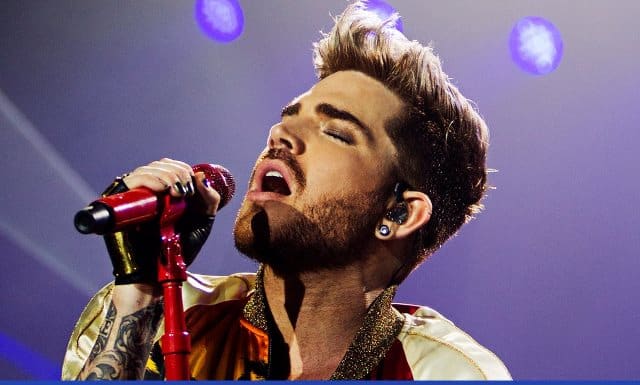 ABC announced their 2019 Good Morning America Summer Concert Series on Friday morning (May 5). The lineup includes favorites like Adam Lambert, Kane Brown, Keith Urban, BTS and more.
Back in 2009, ABC famously banned Adam from their airwaves  after a performance on the American Music Awards displeased producers and network censors. But a recent appearance on the show that launched his career, American Idol and the airing of the recent Queen + Adam Lambert special, it appears the singer is forging a relationship with the network. Adam will also perform on the American Idol finale set to air Sunday May 19.
The June 28 appearance will take place ahead of Queen + Adam Lambert's 2019 North American summer Rhapsody tour. It kicks off July 10 in Vancouver, British Columbia.
The Korean pop band, BTS is so popular, GMA is handing out tickets ahead of time. That ought to be pandemonium. Country music star and American Idol alum Kane Brown will perform with pop producer Marshmello. Hello crossover!
GMA 2019 Summer Concert Schedule
May 15 – BTS
May 24 – Hozier
May 31 – Ciara
June 7 – Alessia Cara – The June 7 concert will take place in our Times Square Studio
June 14 – Ellie Goulding
June 21 – Bastille
June 28 – Adam Lambert
July 5 – Sabrina Carpenter
July 12 – The Struts
July 19 – Blink 182
July 26 – Lady Antebellum
August 2 – Pitbull
August 9 – Keith Urban
August 16 – Chance the Rapper
August 23 – French Montana
August 30 – Kane Brown & Marshmello
A ticket is required for entry for our May 15, 2019 BTS concert. REQUEST FREE TICKETS HERE.
All other concerts are free and open to the public and will take place on Fridays from 7 a.m. to 9 a.m. ET.
Viewers interested in joining GMA in Central Park are encouraged to arrive at Rumsey Playfield via the 72nd Street entrance on Fifth Avenue at 6 AM when the park opens to the public.
The Summer Concert Series returns for the eleventh year to Rumsey Playfield in Central Park, home of City Parks Foundation's SummerStage Festival.