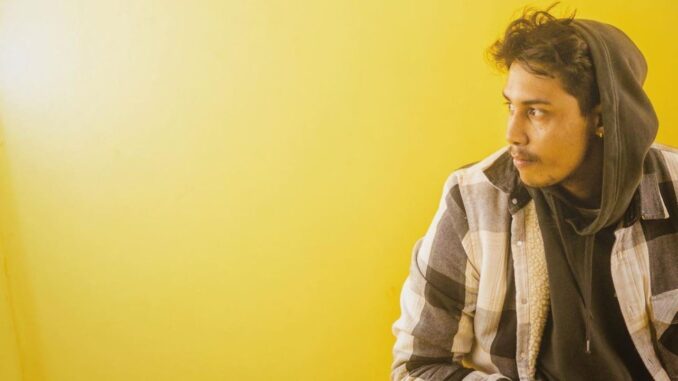 American Idol alum Arthur Gunn has released his latest album How Do You Sleep at Night. The name of the 12 track album is perhaps a nod to the John Lennon classic. It would be fitting, as the set is full of retro blues, folk and reggae jams.
The singer-songwriter composed the album himself and recorded it at the 4th Street Recording Studios in Santa Monica, California.
"This album was long time coming," Arthur wrote on Instagram. "I am really glad that it'll be out all around the world soon. Real hard work with true devotion always pays off despite the challenges we face." The singer added, "Grateful for @4thstreetrecording, and very talented musician, record maker @narwhalking , @alexbapposmithdrums , Aaron Dozal. Also, all the people from different paths in life that has inspired me in many ways…"
In another Instagram post, Arthur thanks the musicians and producers who helped him create How Do You Sleep at Night, "I'd like to thank @narwhalking for being on the keys, Organ, Rhodes, Harmonica on various songs and working with me on producing the album, @alexbapposmithdrums on drums and bass, and @dozalito on lead guitar and slides on some of the songs.
Listen to How Do You Sleep At Night Available to Download and Stream
Arthur famously competed on two season of American Idol. On season 18 in 2020, he finished in second place behind winner Just Sam. But because the COVID-19 pandemic threw the season into chaos, driving everybody back home to record performances remotely, American Idol invited contestants from the Top 20 to compete on Season 19. Arthur won the "Comeback Round" which earned him a spot in the Top 10. He was eliminated in the Top 7, which allowed him to record a winners single.
Invited to perform on the finale, Arthur notoriously refused to come out of his trailer at showtime to sing his scheduled duet with Sheryl Crow. He cited "personal morals" as the reason and then refused to discuss the matter further. He also refuses to sing his Idol single on stage, even when fans request it.