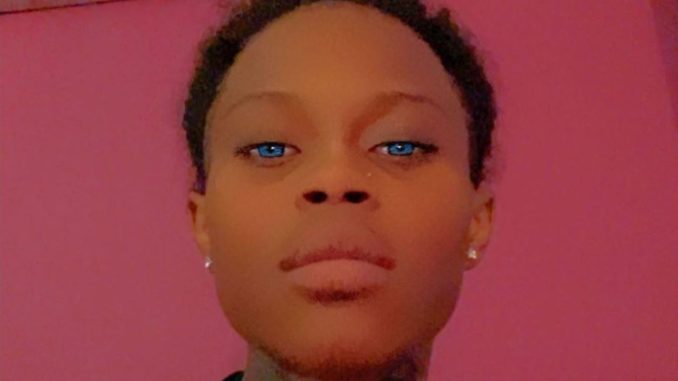 Samantha Diaz, or Just Sam as she was known on American Idol, drops her latest independent single, "Change" featuring her partner Cat Clark.
Written by Just Sam and Cat Clark, the American Idol 2020 winner explains in an Instagram post that "The Message of Change is that we must turn the other cheek, forgive and rise above these circumstances to finally break these cycles of violence," The singer continues, "It's our responsibility to become better, to say yes to healing and no to violence."
The song is available everywhere to stream and download. Listen to "Change" by Just Sam and Cat Clark below.
Recently, Sam shared why she wrote the song: "After losing many people not only this year, but LAST year and the Year before too, I felt it heavy in my heart to create music that was going to be for the people that were lost. All of the people that this song is going to be dedicated to were murdered."
Sam continued, "I'm literally sitting here bawling my eyes out because the number of losses that I alone took is ridiculous, and then to think about how many people are burying brothers, mothers , sons & friends across this world due to gun violence and gang violence, it truly hurts my heart," Sam added, "…I truly do hope to inspire people and get this message out there. Too many lives have been lost, but when will it end?" 
Sam is back underground, busking in the NYC subway
Before Sam competed on American Idol, she lived with her grandmother in a NYC project, and busked on subway platforms to make money. You may recall her bringing her busking box to her audition in front of the Idol judges.
Now, she's back underground for a new series she's calling "Sam Underground" and asks friends to stay tuned. But going by the comments alongside the post, some folks are unaware that she's no longer signed to Hollywood Records and are waiting for her big debut. Some are complaining that going back underground is "going backwards."
Actually, "Sam Underground" looks to be a digital series that will probably be uploaded to Youtube or some other social media.
Sam did sign a record contract after her win, but she split amicably from the label about a year later. "Change" is her second single, following "Africando" earlier this year.
 

 

 

View this post on Instagram