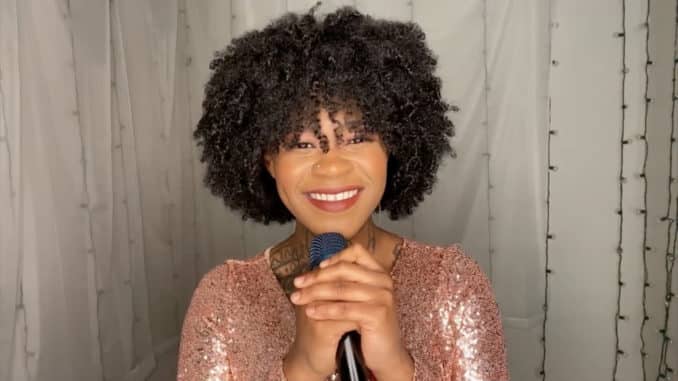 When Samantha Diaz, or Just Sam for short, won American Idol in 2020, Hollywood Records/19 Recordings immediately signed the young R&B singer to a record contract.
However, while fellow season 18 finalists like Julia Gargano, and Francisco Martin released music after signing deals with 19 Recordings, Just Sam released no new music at all, other than a Christmas song with fellow Top 49 contestant, Faith Becnel.
Now it seems certain that Sam and Hollywood Records have parted ways without releasing any music at all, as she drops her first post Idol single as an independent. Just for the record, Sam is no longer listed among Hollywood Records list of artists.
Maybe the young LGBTQ artist and Hollywood Records could not agree on what direction the young singer's career should take. I am fairly certain that the label would not have agreed to drop a Spanish language infused single with Afro-beat flavors, like "Africando." At least not as a first single, despite it being a sweet ode to her grandmother, who figured prominently in her Idol backstory.
In an Instagram post, Sam thanks her collaborators and Distropop, a music outfit that helps independent artists release new music:
"Thank you to #Teamjustsam for making this possible," she writes. "Thank you @catclarkmusic for taking the time to write this with me !!! Thank you to anyone who helped me with this project & thank you @distrokid for all that you guys do for us as artists."
Interesting that she released the song under her actual name, Samantha Diaz. Could she still be under contract with Hollywood/19 and therefore legally unable to use her moniker, Just Sam?
Listen to the new single "Africando" from Samantha Diaz
Hollywood Records/19 also signed Dillon James, in collaboration with UMG Nashville. While he hasn't released any music yet, he has moved to the Music City. In February, UMG Nashville, also home to Lauren Alaina and Carrie Underwood, took him on a tour of headquarters. "WHAT A TRIP!!!" Dillon wrote, "Grateful for my team and for all you guys do for me. Thanks for the tour"
Interestingly, Hollywood Records appears to be ALL IN on quirky independent artist and season 17 runner-up Alejandro Aranda aka Scarypoolparty. He continues to crank out music on the label. Laine Hardy, the winner of that season is currently working on an album for them.