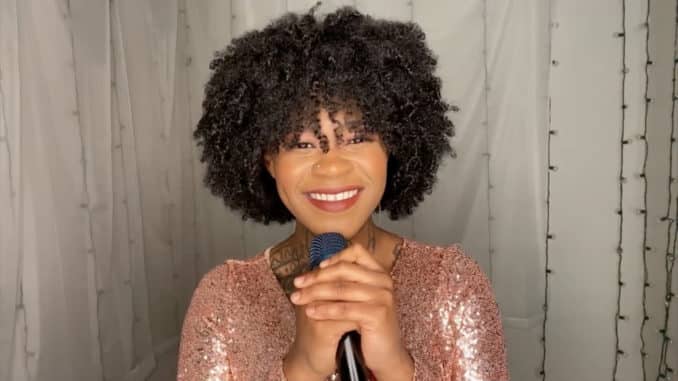 American Idol crowned Just Sam the 2020 winner on Sunday (March 17). And while she's the first winner of the iconic show to hail from New York City, her win also holds another historic distinction.
Samantha Diaz, known by the stage name Just Sam, is the very first LGBTQ American Idol winner.
In an interview with the New York Post, Just Sam shared, "I am a child of God, so that's always gonna be first. That's actually the only label that I ever want to have," she said. "But I like what I like, and that's just that, you know? And it's not men. Like, at all."
Sam didn't share details about her romantic life during her run on Idol. Her backstory emphasised a tough childhood growing up in a Harlem project. What saved her was a loving grandmother who adopted Sam and her sister after her birth mom could not take care of her.
"We had no mother, we had no father," she told the NY Post. "So we were, like, teased for that. My mother, we would visit her [in prison] growing up. After she got out of prison, we did try to have a relationship, but that didn't work out."
Eventually, Sam began busking in the New York City subway system, so not to ask her grandmother for money.
"The 1 train was one of my go-to's," Sam said. "But then there's the C, the B. Honestly, you could catch me — or, you could have — on any line except for the 4, 5 and 6. And that's just because there was really no money there. Going on the train, it was, like, either too crowded or the people were too angry coming from work."
"I've auditioned for The Voice before and America's Got Talent in hopes to make it on those shows," Sam said, "and that didn't happen. You know, God's plan. It was all in his timing."
After winning American Idol, Just Sam signed a record deal with Hollywood/19.
Next, the singer, who has been quarantining in Los Angeles due to coronavirus concerns, will head back to New York City. "I plan on flying back out there and quarantining for 14 days," she said. "And then I'll go check in with Grandma. And I might be staying for a couple weeks — just because she told me that she misses me."