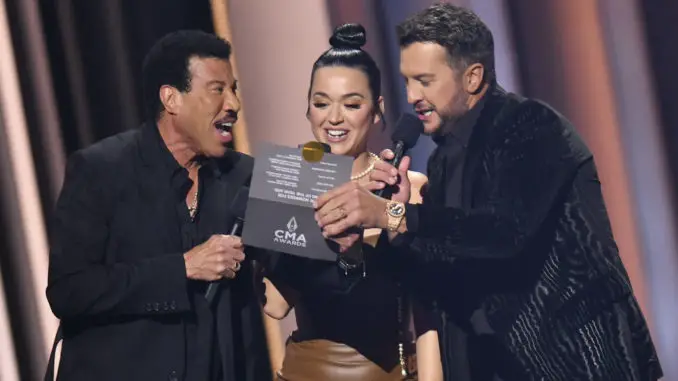 After the American Idol judges, Lionel Richie, Katy Perry and Luke Bryan reunited at the CMA Awards last week, where Luke served as host, the whole gang stuck around in Nashville to film American Idol auditions.
And on Sunday (Nov 14) after a long days work searching for the next American Idol, the group blew off a little steam at the downtown Nashville bar that Luke owns.
TMZ obtained video of Lionel, Katy and Luke having some fun at Luke's 32 Bridge bar in downtown Nashville as the group performed in front of a packed house.
In the clips, Luke performs in front of a full band while Katy and Lionel cut up behind him. Katy, dressed in fetching leopard print, keeps Luke's drink glass filled. 
Watch the clip of Katy Perry, Luke Bryan and Lionel Richie hanging out at Luke's bar below.
Nashville is the last stop on the American Idol season 20 judges audition tour. The group, including host Ryan Seacrest have already auditioned hopefuls in Los Angeles, and Austin. The new season of American Idol premieres on ABC, February 2022.