American Idol 2018  – The Top 14 contestant list Revealed 
The American Idol crew has been busy taping performance and results shows. Let's catch up with everything before we move on. Shortly after Hollywood Week finished at the end of January, the remaining Top 50 performed a solo round in front of the judges and a live audience.  The Top 24 was revealed shortly after.  A few weeks later, on March 2 and 3, the Top 24 was back in front of a live audience to perform solos and celebrity duets. And now, @IdolSpoilers aka TIP have posted a Top 14 list.
American Idol 2018 Full Schedule
I'll be updating both the Top 24 and Top 14 list with more info in the weeks to come.  This will be the OFFICIAL contestant list, updates with links to performances. So bookmark this post!
American Idol Recap – Top 24 Solos Pat 1 (VIDEOS)
American Idol Recap – Top 24 Celebrity Duets Pt 1 (VIDEO)
American Idol Recap – Top 24 Solos Pt 2 (VIDEO)
American Idol Recap – Top 24 Celebrity Duets Pt 2 (VIDEO)
American Idol 2018 Top 14
Females

Adam Sanders (Ada Vox) 
Social Media – Twitter Instagram Facebook Youtube
American Idol Performances: Audition Linesof10 Groups Solo Showcase Top 24 Solo Top 24 All Star Duet Top 14 Top 10 Disney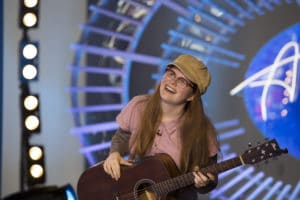 Catie Turner
Social Media – Twitter Instagram Facebook Youtube
American Idol Performances: Audition Linesof10 Groups Solo Showcase Top 24 Solo Top 24 All Star Duet Top 14 Disney Prince Birth Year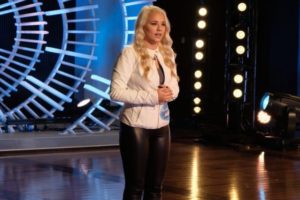 Gabby Barrett
Social Media – Twitter Instagram Facebook Youtube
American Idol Performances: Audition Linesof10 Groups Solo Showcase Top 24 Solo Top 24 All Star Duet Top 14 Top 10 Disney Prince Birth Year Carrie Underwood Mom Dedication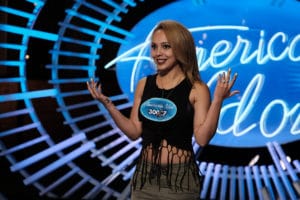 Jurnee 
Social Media – Twitter Instagram Facebook Youtube
American Idol Performances: Audition Linesof10 Groups Solo Showcase Top 24 Solo Top 24 All Star Duet Top 14 Top 10 Disney

Maddie Poppe*
Social Media – Twitter Instagram Facebook Youtube
American Idol Performances: Audition Linesof10 Groups Solo Showcase Top 24 Solo Top 24 All Star Duet Top 14 Top 10 Disney Prince Birth Year Carrie Underwood Mom Dedication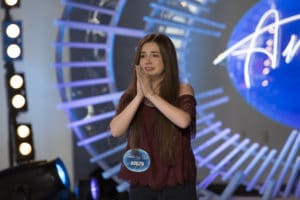 Mara Justine 
Social Media – Twitter Instagram Facebook Youtube
American Idol Performances: Audition Linesof10 Groups Solo Showcase Top 24 Solo Top 24 All Star Duet Top 14 Top 10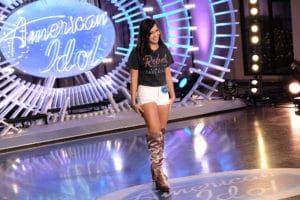 Michelle Sussett*
Social Media – Twitter Instagram Facebook Youtube
American Idol Performances: Audition Linesof10 Groups Solo Showcase Top 24 Solo Top 24 All Star Duet Top 14 Top 10 Disney
Males

Cade Foehner 
Social Media – Twitter Instagram Facebook Youtube
American Idol Performances: Audition Linesof10 Groups Solo Showcase Top 24 Solo Top 24 All Star Duet Top 14 Top 10 Disney Prince Birth Year Carrie Underwood Mom Dedication

Caleb Lee Hutchinson
Social Media – Twitter Instagram Facebook Youtube
American Idol Performances: Audition Linesof10 Groups Solo Showcase Top 24 Solo Top 24 All Star Duet Top 14 Top 10 Disney Prince Birth Year Carrie Underwood Mom Dedication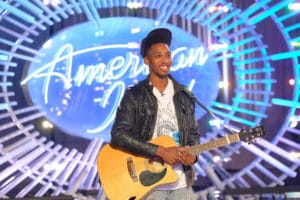 Dennis Lorenzo
Social Media – Twitter Instagram Facebook Youtube 
American Idol Performances: Audition Linesof10 Groups Solo Showcase Top 24 Solo Top 24 All Star Duet Top 14 Top 10 Disney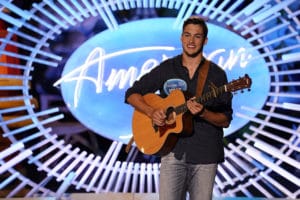 Garrett Jacobs
Social Media – Twitter Instagram Facebook Youtube 
American Idol Performances: Audition Linesof10 Groups Solo Showcase Top 24 Solo Top 24 All Star Duet Top 14 Top 10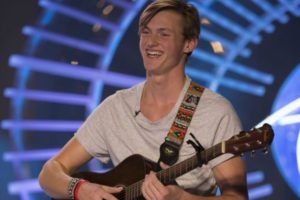 Jonny Brenns
Social Media – Twitter Instagram Facebook Youtube 
American Idol Performances: Audition Linesof10 Groups Solo Showcase Top 24 Solo Top 24 All Star Duet Top 14 Top 10

Marcio Donaldson
Social Media – Twitter Instagram Facebook Youtube
American Idol Performances: Audition Linesof10 Groups Solo Showcase Top 24 Solo Top 24 All Star Duet Top 14 Top 10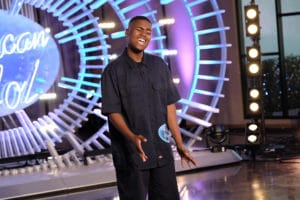 Michael J. Woodard
Social Media – Twitter Instagram Facebook Youtube 
American Idol Performances: Audition Linesof10 Groups Solo Showcase Top 24 Solo Top 24 All Star Duet Top 14 Top 10 Disney Prince Birth Year Carrie Underwood Mom Dedication