American Idol 2018  – The Top 24 contestant list is revealed here!
The American Idol 2018 Green Mile was filmed on Friday (Feb 9) and spoilers are already leaking from the set. My own very reliable spoiler has sent me a list of names, which you can find below. (*names with an asterisk were already spoiled by @IdolSpoilers).
On Thursday (Feb 8), the Top 50 contestants sang in front of the judges and a live audience in Los Angeles for a chance to earn a spot in the Top 24. @IdolSpoilers revealed all 50 names, along with song spoilers and performance order. Check it out.
American Idol 2018 Spoilers: Showcase Round Contestants Revealed with Song Spoilers
UPDATE: The Top 24 performed solos and Celebrity Duets. Here are the Song Spoilers
American Idol 2018 Spoilers: Top 24 Solo and Celebrity Song Choices
After the performances, The Top 24 became the Top 14. Here is the list.
American Idol 2018 Spoilers Top 14 Contestant List
And without further ado, here is the American Idol 2018 Top 24. 
American Idol 2018 Top 24
Females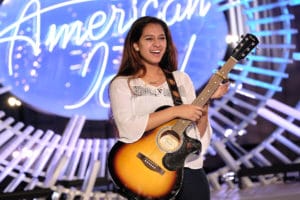 Alyssa Raghu 
Social Media – Twitter Instagram Facebook YouTube
American Idol Performances: Audition Linesof10 Groups Solo Showcase Top 24 Solo Top 24 All Star Duet

Amelia Hammer Harris*
Social Media – Twitter Instagram Facebook Youtube
American Idol Performances: Audition Linesof10 Groups Solo Showcase Top 24 Solo Top 24 All Star Duet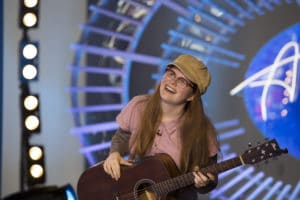 Catie Turner
Social Media – Twitter Instagram Facebook Youtube
American Idol Performances: Audition Linesof10 Groups Solo Showcase Top 24 Solo Top 24 All Star Duet Top 14 Disney Prince Birth Year

Effie Passero*
Social Media – Twitter Instagram Facebook Youtube
American Idol Performances: Audition Linesof10 Groups Solo Showcase Top 24 Solo Top 24 All Star Duet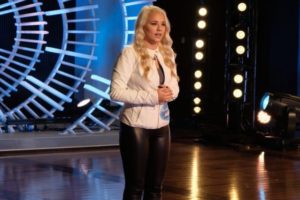 Gabby Barrett
Social Media – Twitter Instagram Facebook Youtube
American Idol Performances: Audition Linesof10 Groups Solo Showcase Top 24 Solo Top 24 All Star Duet Top 14 Top 10 Disney Prince Birth Year Carrie Underwood Mom Dedication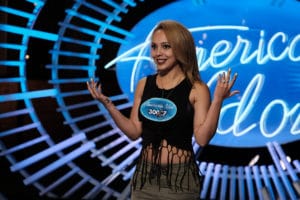 Jurnee 
Social Media – Twitter Instagram Facebook Youtube
American Idol Performances: Audition Linesof10 Groups Solo Showcase Top 24 Solo Top 24 All Star Duet Top 14 Top 10 Disney

Kay Kay Alexis 
Social Media – Twitter Instagram Facebook Youtube
American Idol Performances: Audition Linesof10 Groups Solo Showcase Top 24 Solo Top 24 All Star Duet

Layla Spring
Social Media – Twitter Instagram Facebook Youtube
American Idol Performances: Audition Linesof10 Groups Solo Showcase Top 24 Solo Top 24 All Star Duet

Maddie Poppe*
Social Media – Twitter Instagram Facebook Youtube
American Idol Performances: Audition Linesof10 Groups Solo Showcase Top 24 Solo Top 24 All Star Duet Top 14 Top 10 Disney Prince Birth Year Carrie Underwood Mom Dedication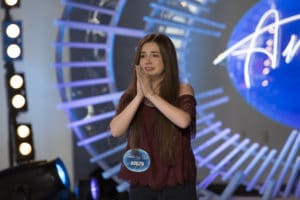 Mara Justine 
Social Media – Twitter Instagram Facebook Youtube
American Idol Performances: Audition Linesof10 Groups Solo Showcase Top 24 Solo Top 24 All Star Duet Top 14 Top 10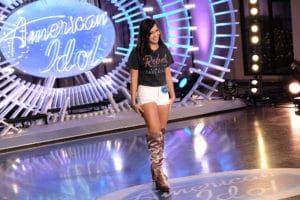 Michelle Sussett*
Social Media – Twitter Instagram Facebook Youtube
American Idol Performances: Audition Linesof10 Groups Solo Showcase Top 24 Solo Top 24 All Star Duet Top 14 Top 10 Disney

Shannon O'Hara* 
Social Media –  Twitter Instagram Facebook Youtube 
American Idol Performances: Audition Linesof10 Groups Solo Showcase Top 24 Solo Top 24 All Star Duet
Males

Adam Sanders (Ada Vox) 
Social Media – Twitter Instagram Facebook Youtube
American Idol Performances: Audition Linesof10 Groups Solo Showcase Top 24 Solo Top 24 All Star Duet Top 14 Top 10 Disney

Brandon Diaz* 
Social Media – Twitter Instagram Facebook Youtube
American Idol Performances: Audition Linesof10 Groups Solo Showcase Top 24 Solo Topp 24 All Star Duet

Cade Foehner 
Social Media – Twitter Instagram Facebook Youtube
American Idol Performances: Audition Linesof10 Groups Solo Showcase Top 24 Solo Top 24 All Star Duet Top 14 Top 10 Disney Prince Birth Year Carrie Underwood Mom Dedication

Caleb Lee Hutchinson
Social Media – Twitter Instagram Facebook Youtube
American Idol Performances: Audition Linesof10 Groups Solo Showcase Top 24 Solo Top 24 All Star Duet Top 14 Top 10 Disney Prince Birth Year Carrie Underwood Mom Dedication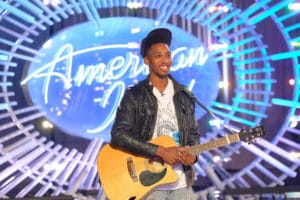 Dennis Lorenzo
Social Media – Twitter Instagram Facebook Youtube 
American Idol Performances: Audition Linesof10 Groups Solo Showcase Top 24 Solo Top 24 All Star Duet Top 14 Top 10 Disney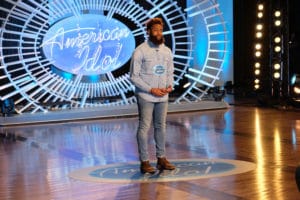 Dominique Posey 
Social Media – Twitter Instagram Facebook Youtube
American Idol Performances: Audition Linesof10 Groups Solo Showcase Top 24 Solo Top 24 All Star Duet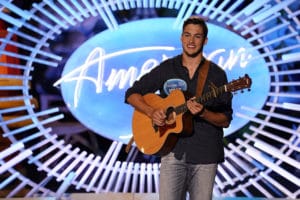 Garrett Jacobs
Social Media – Twitter Instagram Facebook Youtube 
American Idol Performances: Audition Linesof10 Groups Solo Showcase Top 24 Solo Top 24 All Star Duet Top 14 Top 10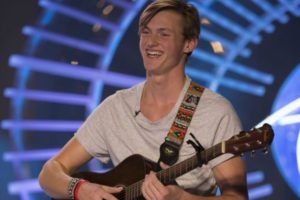 Jonny Brenns
Social Media – Twitter Instagram Facebook Youtube 
American Idol Performances: Audition Linesof10 Groups Solo Showcase Top 24 Solo Top 24 All Star Duet Top 14 Top 10

Marcio Donaldson
Social Media – Twitter Instagram Facebook Youtube
American Idol Performances: Audition Linesof10 Groups Solo Showcase Top 24 Solo Top 24 All Star Duet Top 14 Top 10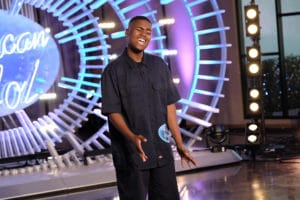 Michael J. Woodard
Social Media – Twitter Instagram Facebook Youtube 
American Idol Performances: Audition Linesof10 Groups Solo Showcase Top 24 Solo Top 24 All Star Duet Top 14 Top 10 Disney Prince Birth Year Carrie Underwood Mom Dedication

Ron Bultongez
Social Media  – Twitter Instagram Facebook Youtube 
American Idol Performances: Audition Linesof10 Groups Solo Showcase Top 24 Solo Top 24 All Star Duet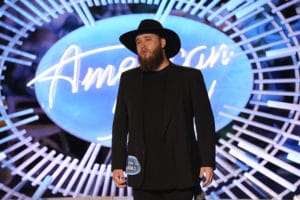 Trevor McBane
Social Media – Twitter Instagram Facebook Youtube 
American Idol Performances: Audition Linesof10 Groups Solo Showcase Top 24 Solo Top 24 All Star Duet