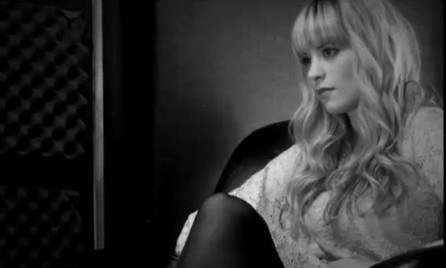 American Idol 11 top 24 contestant, Haley Johnsen, did not make the Top 13, in no small part to a performance of the Eurythmics "Sweet Dreams" that frequently went out of tune.   Randy Jackson called her performance "trainwrecky" and Jimmy Iovine labeled her style as "robotic mimicking."
With redemption in mind, I would imagine, Haley has posted the version of "Sweet Dreams" she would have liked to perform on Idol.  The recorded version here is fantastic. But I'm not sure a different arrangement would have solved her tuning issues. That being said, there's no doubt that Haley can sing.
Here's the message she left on you tube. She wants to make it clear that she ain't mad.
I am so grateful to be a part of the Idol family! It's been a bonding experience that will always be with me.
Through out the whole Idol process, Steven, Jlo and Randy could not have been me supportive of me, my voice and my style. As Randy said "We love you, that's why you are here". I will never forget all their words of wisdom and validation!
I also really appreciate the time, energy and creative vision Idol producers Nigel and Ken gave to "Sweet Dreams". It was an amazing experience working with the best on every level of his show!
Randy also mentioned that the version of "Sweet Dreams" I sang on American Idol was "a little train wrecky".
This may be a surprise, but I couldn't agree more. So, still feeling creatively unsatisfied, I decided to unravel the train wreck and let you hear what my original version for "Sweet Dreams" was.
No sour grapes here…
Grateful and love to all,