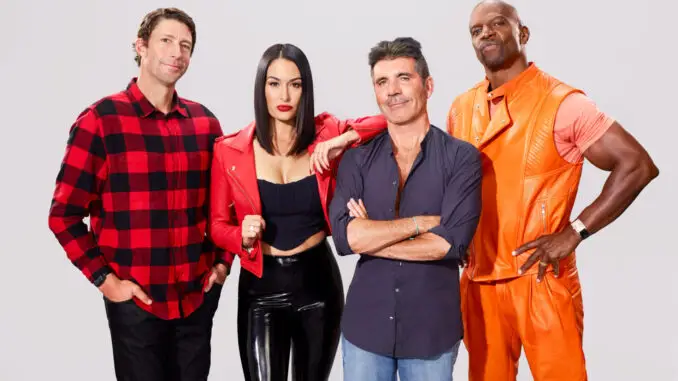 When NBC released its Fall 2022 schedule earlier this week, the press release did not mention America's Got Talent: Extreme. At the NBC Upfronts presentation to advertisers on Monday (May 16) execs indicated that America's Got Talent: Extreme, would not be on the Fall or Winter 2023 schedule, but they do not rule out bringing it back at some point:
From
Deadline
:
While America's Got Talent will return for its 17th season at the end of this month, there are no plans to bring back AGT: Extreme, which ran from late February.

It comes after the show was suffered a pretty horrendous accident during filming, where escape artist Jonathan Goodwin was hospitalized and later paralyzed during a stunt.

NBC sources said that while Making It is not on the schedule, network chiefs are "not counting it out" and similarly while there are no plans to bring back Family Game Fight! and AGT: Extreme, they could return to future schedules.
After Jonathan Goodwin's horrible accident, why would NBC bring back the show?
"Horrendous accident" is putting it mildly. Jonathan caught fire, and fell on his head after a hanging car stunt went very very very wrong during rehearsal in Atlanta last October. He spent four months in the hospital and almost died. He recently revealed that he's in a wheelchair, paralyzed, probably for life. NBC paused production after th accident to run an investigation. The show, created by Simon Cowell, began filming again in January. In the end, the series was delayed, only ran for 4 episodes and did not garner impressive ratings. I would bet my condo that show ain't never coming back.
Also, after the accident, everybody kept mum about it. The cast never mentioned horrible event  on the show once it aired. And Cowell doesn't have much to say about it. Will Goodwin sue NBC and the producers? Can he? The contracts the danger acts sign surely include language akin to "If you die, it's not our fault. Play stupid games, win stupid prizes." But then Simon counters with, "By all means, put your life in danger! It's great television!"
It will be interesting to see if Simon tones down the language on the upcoming season. He's always pushing for dangerous acts to take it further and further. I'm assuming he'll tone down that sort of language. A former contestants wrote on social media that "…performers can become kind of blinded by the game and they can sometimes push themselves beyond what they're normally comfortable with because when you get a taste of fame, it can be corrupting to your own psycholog,"