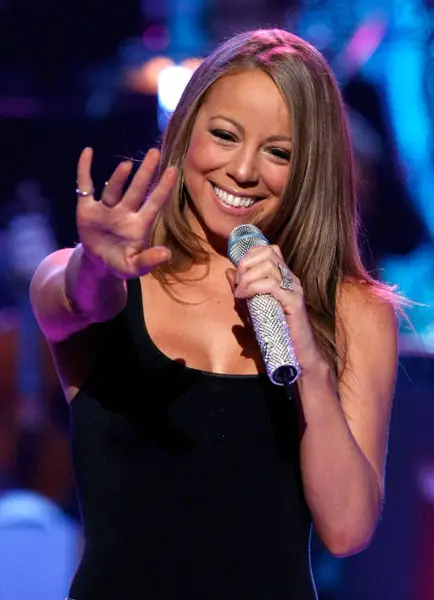 Simon Cowell has been hinting for months that Mariah Carey would appear on X Factor US in some capacity. Today, Deadline reports that the pop diva is in negotiations to appear as a mentor.
Each of the judges will be appointed a "superstar" to help coach their charges in each of their respective homes. Mariah will work with Simon, of course.
The X Factor judges will have one superstar work in each panelists' respective homes to whip their contestants into shape for the show. And Simon Cowell is in final negotiations to have Mariah Carey as his personal pick to mentor his contestants from his house. "He's still finalizing her deal, " an insider tells me. The X Factor is pulling out all the stops to draw in other superstars as mentors. Contacts are being made now with "the Beyoncés, the Rihannas, all of them." the insider tells me. The X Factor's UK original series reportedly has signed up Usher as a mentor.
Simon wanted Mariah to sit on the judges panel, but her recent pregnancy kept her from taking the job.
X Factor premieres on FOX Tuesday September 21