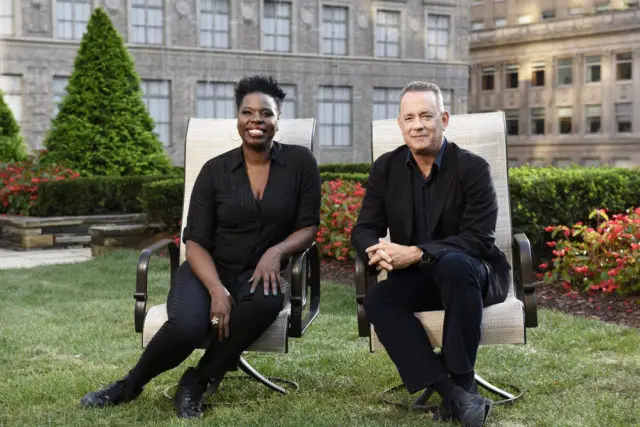 Tom Hanks hosting Saturday Night Live for the 9th time, played Chris Wallace in the presidential debate cold open. Alec Baldwin returned with his spot-on Donald Trump impression and Kate McKinnon reprised her take on Hillary Clinton.
The bit was my least favorite of all the debate parodies, but still had it's moments. After a quick change, Tom Hanks was back on stage, where he donned a Mr. Rogers like sweater to give America a much needed pep talk. Later on, as a Trump loving redneck contestant on Black Jeopardy we learn that conspiracy theories really are color blind.
Check out all three Saturday Night Live skits right here.
Chris Wallace (Tom Hanks) moderates the final debate between Donald Trump (Alec Baldwin) and Hillary Clinton (Kate McKinnon).
Host Tom Hanks embraces his "America's dad" reputation and gives the nation a pep talk.
Contestants Keeley (Sasheer Zamata), Shanice (Leslie Jones) and Doug (Tom Hanks) compete on Black Jeopardy, hosted by Darnell Hayes (Kenan Thompson).