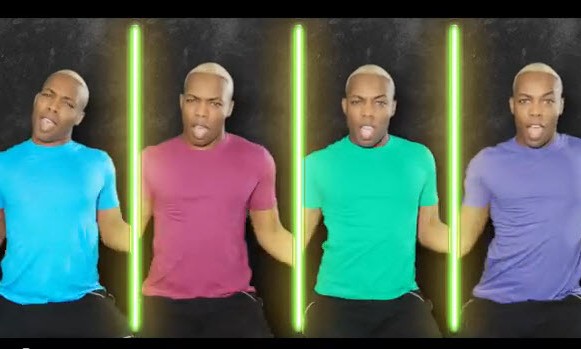 Check out Todrick Hall as he sings all 5 Beyonce albums in 4 minutes! The American Idol season 9 alum and YouTube star included over 70 songs. It took four single take performances (FOUR TODRICKS!), memorizing four different sets of lyrics, plus choreography. The four minute video took four hours to film. The number is FOUR, in case you didn't notice! Beyonce = 4.
The singer is hoping to rack up 4 million views in four days. He's got over 189,000 in less than 24 hours. Let's see if we can help him out! It's another fun, clever video from the imaginative Todrick.
Currently the singer/dancer/actor is finishing a reality show for MTV, aptly titled Todrick, set to premiere on the network, August 31 at 10 pm.
Watch the video below: