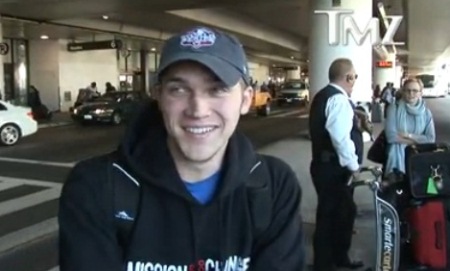 In this clip from the TMZ TV show, Harvey Levin admits that American Idol winner, Phillip Phillips totally pwned the camera guy who tried–and failed–to get Phillip to comment on a   TMZ generated gossip item claiming a Phillips family feud.
But here's how Levin saves face, he claims that TMZ TAUGHT Phillip how to "hang" them by their "own petard."  Remember Nigel sending the Idols off to TMZ for a little on camera media training? Yeah. Harvey is taking credit. Thing is, he may be right!
When the camera man confronted Phillip, the singer smiled coolly and then   quickly changed the subject to plug his upcoming album, The World from the Side of the Moon.
It was totes a beautiful thing.
http://youtu.be/KiNzVHQwUGI