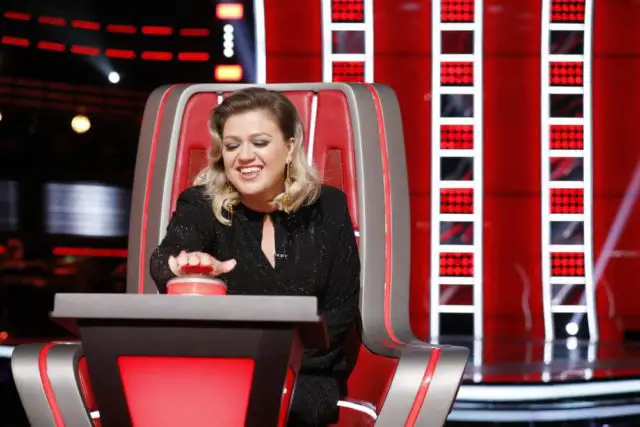 The Voice fans who HATED the Live Cross Battles REJOICE. The schedule for upcoming The Voice studio tapings is posted on 1iota.com. And good news–producers have scheduled tapings for BOTH the Battle Rounds and the Knockouts.
I wouldn't get TOO comfortable. The Voice scheduled Knockouts for season 16 last spring as well. But they cut them at the last possible minute after deciding to air a live round of Cross Battles that would pit singers across team lines without regard to keeping the teams even.
The results were predictable. Team Blake Shelton emerged from the  Cross Battles with eight team members, the most of all the teams, while Team Adam Levine was left with only four. Team Kelly Clarkson and Team John Legend had 6 apiece. The live shows were so lopsided with country artists, it might as well have been the former TV competition, Nashville Star! Adam Levine was shut out before the semi-finals, which probably contributed to him suddenly quitting the show after signing a contract to return. Ironically, it was Team Legend's pop artist, Maelyn Jarmon who took the crown.
But still! Fans were not happy and demanded changes. For now at least, it looks like producers are returning to the old format. The Blind Auditions were filmed in June. The artists picked for teams by coaches Blake Shelton, Gwen Stefani, Kelly Clarkson and John Legend will compete in the Battle Rounds, taping at Universal Studios on August 2 and 3. The Knockout Rounds are scheduled the following week on August 14 and August 15. Get your tickets at 1iota.com.
Here are screencaps, preserving the schedule ahead of any possible changes. And like I said, it's not a done deal until the round is over.  However, if producers do cancel the Knockouts again, I can't imagine them bringing back the Cross Battles. Unfortunately, it could be a twist that's even crazier. Heh. But as far as format tweaks are concerned, there are at least one or two a season. So stay tuned for any changes…