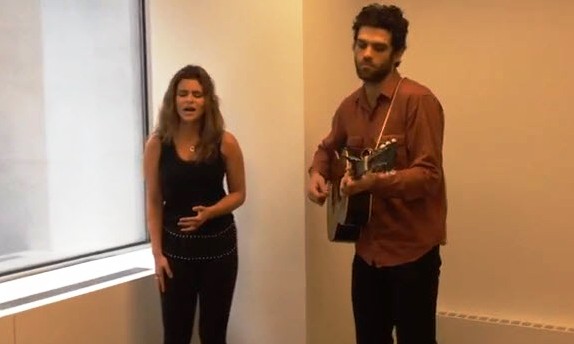 Voice Season 5 alum, Jacquie Lee, stopped by the Pop Crush offices in New York City and treated them to a cover of Beyonce's "Pretty Hurts."
The big voiced 16 year old singer is promoting her debut single "Broken Ones." The member of Team Christina when she performed on The Voice referred to Beyonce as Queen Bey and revealed that two of her most popular competition performances, "House of the Rising Sun" and "I Put a Spell on You" are two of her favorites to perform.
Wow, this gal has some pipes on her! Accompanied by only an acoustic guitar, Jacquie belts out a powerful rendition of the popular tune. If she's handled right, the girl could be a pop star.
Watch below.