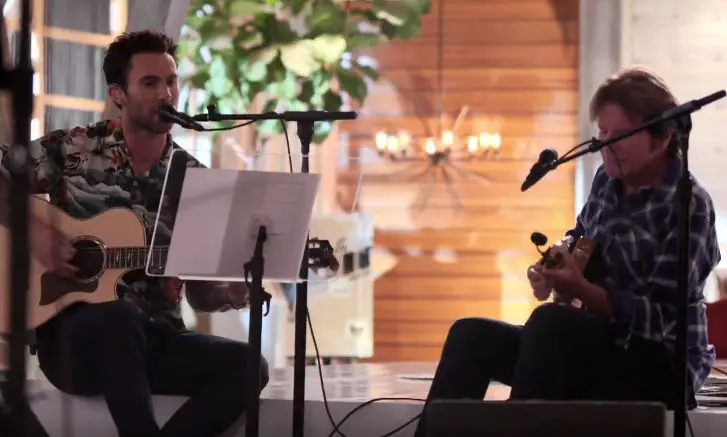 The Battle Rounds begin on The Voice 9 Monday October 12. Check out which singers will battle each other on each team at THIS LINK, and take a look at a preview of the Top 48.
In the meantime, enjoy a performance from Adam Levine and his Battle Round adviser, John Fogerty, as they join forces on the Creedence Clearwater Revival 1970 hit, "Lookin' Out My Backdoor."
Fogerty's voice is still so good. I really dig the carefree fun of this old chestnut. Adam seems so excited to be singing with the one of the iconic legends that came out of the legacy of 60s and 70s country rock.
John joins 3 other advisers who are set to help the coaches prepare their teams for the Battle Rounds: Missy Elliott will assist Pharrell Williams, Selena Gomez is set to help out Gwen Stefani and Brad Paisley will lend a hand to Blake Shelton. We'll be live blogging every bit of it. Tune in to NBC at 8/7c PM on Monday when the Battle Rounds begin.
Watch Adam Levine and John Fogerty perform Creedence Clearwater Revival's "Lookin' Out My Back Door" right here.
https://youtu.be/TaF8TrMR_Do