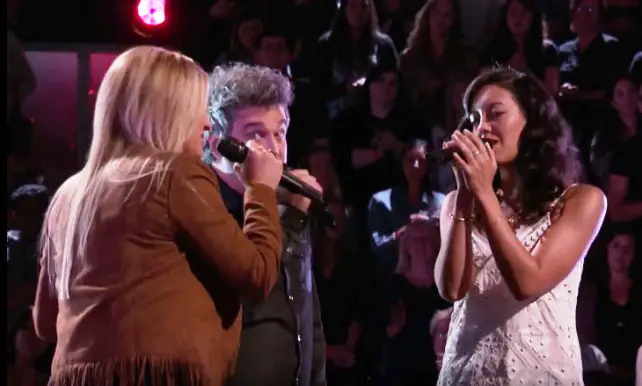 Amy Vachal performed a sultry version of "Dream a Little Dream of Me" in her Blind Audition, while Jubal and Amanda got engaged on The Voice stage during theirs!
Now, the two acts square off against each other for a spot on Team Pharrell Williams with The Bee Gees "To Love Somebody." The duo wear the song like a comfortable old shoe, while Amy is a little miscast in this match up. I would still bet my house it's the young chanteuse who wins the battle.
What do you think? Tune in tonight to find out which singers round out the Top 32 at 9/8c PN on NBC. The Knockout Rounds begin, with Rihanna serving as key adviser, next week.
Amy Vachal vs Jubal and Amanda – To Love Somebody by The Bee Gees
https://youtu.be/CV9BBdpblJc