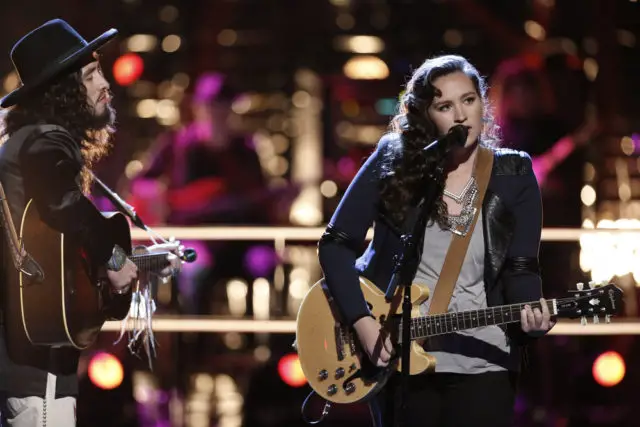 The Battle Rounds come to a close tomorrow, before the Knockout Rounds begin next week. But TPTB saved some good stuff for last. The duet of the season might have gone down Monday night between Team Miley Cyrus singers Sa'Rayah and Aaron Gibson. The two sang the blues classic "I'll Take Care of You" as if they might not live to sing another day. Kudos to Miley for choosing the perfect song for the two soulful rock singers. And yay for Alicia Keys scooping up Sa'Rayah.
The Voice 11 Live Blog and Recap – Battle Rounds 3 with VIDEOS
I'm a little surprised–and disappointed to be honest–that Johnny Rez from Team Adam Levine and Blaine Long from Team Blake Shelton were eliminated. Both proved to be unique and compelling singers. Perplexing decisions like these make me wonder what's left on the cutting room floor from the mentoring sessions. Blaine seemed super-uncomfortable not only singing other artist's songs, but offering himself up to the stylists. Maybe Blake decided he was too stubborn. I would imagine how teachable and cooperative a contestant seems during mentoring sessions factors into a coach's decision to keep a singer or not.
Vote for your favs:
Favorite Battle
Most Robbed Contestant
Grade the Episode