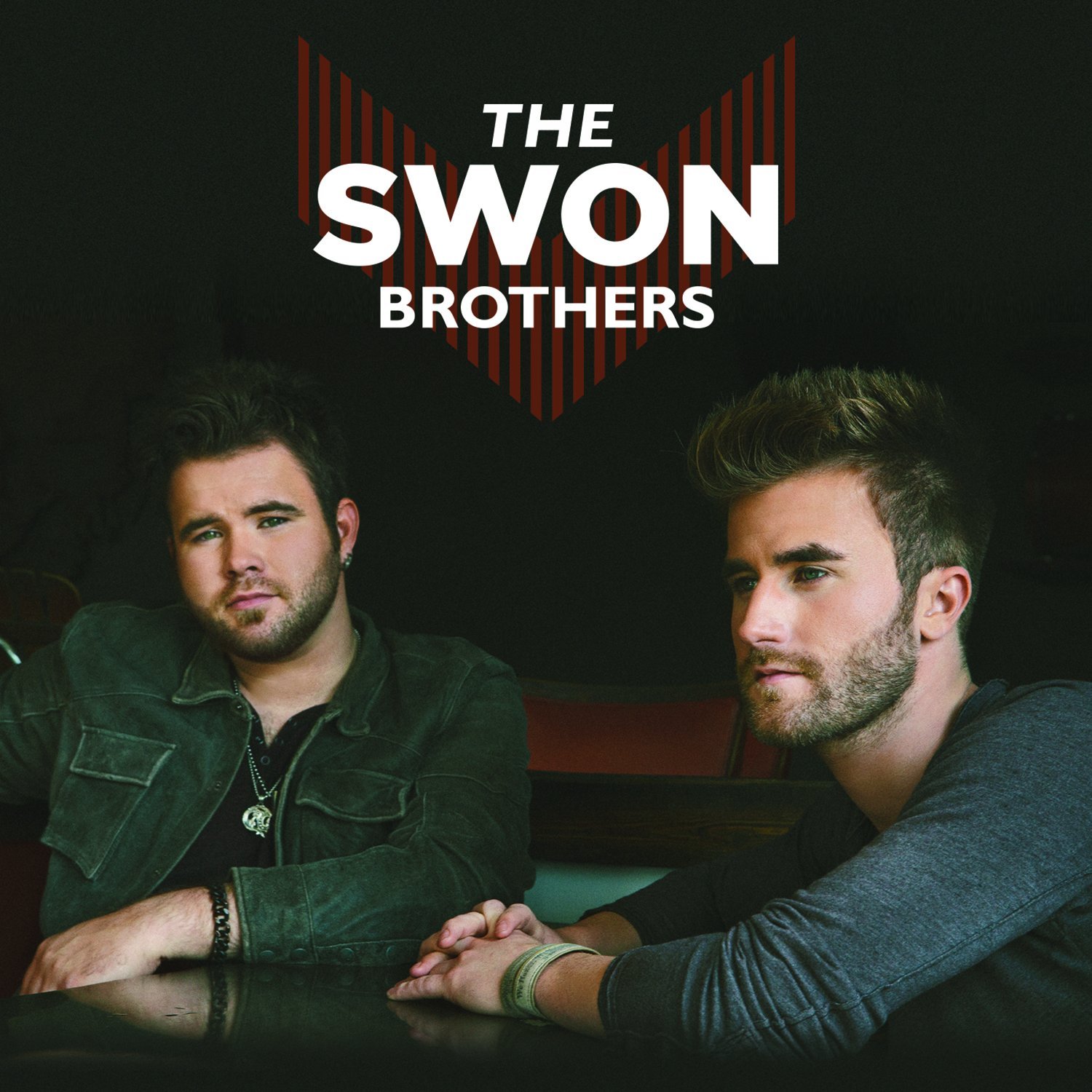 After parlaying a 3rd place finish on Season 4 of The Voice into a major label record deal with Arista Nashville, Team Blake members The Swon Brothers are set to release their self-titled major label debut album next Tuesday, 10/14, and you can stream the full album via Amazon! The album, which is co-produced by the Swon Brothers and Mark Bright, is led by 1st single "Later On," which remains in the t15 at country radio in its 33rd week. As previously mentioned, Track 11 of the album, "This Side of Heaven" features guest backing vocals from their good friend/Zach Swon's former college pal/labelmate Carrie Underwood.
PREORDER the Swon Brothers's self-titled debut album via Amazon HERE!
STREAM the Swon Brothers's self-titled debut album via Amazon HERE!
Here is the tracklist with songwriting credits for all but 1 song:
"What I'm Thinkin' About" (Jon Nite/Jimmy Robbins)
"Later On" (Ryan Hurd/Joey Hyde / Justin Wilson)
"Chasing You Around" (Aaron Eshuis/Ryan Hurd) – see video below
"Songs That Said It All" (Dave Haywood/Charles Kelley/The Swon Brothers
"Pray For You" (Jessi Alexander/Tommy James/Eric Paslay
"Breaking" (Jamie Moore/Derek Southerland)
"95" (Ryan Hurd/Frank Roger/Brad Tursi)
"Pretty Beautiful" (Ben Caver/Megan Conner/Brian White) – see video below
"Colder" (Ryan Griffin/Chuck Wicks/Micah Wilshire)
"Same Old Highway" (Adam Craig/Jeff Middleton/Josh Thompson)
"This Side Of Heaven" (Blake Bollinger/Ryan Lafferty/Ben Stennis)
The Swon Brothers also appeared on the syndicated Bobby Bones Show to perform acoustic clips of "Pray For You," which they confirmed to be their next single, and "Run Run Rudolph" (yes, already):
Also check out a Swon Brothers acoustic performance of album track, "Pretty Beautiful," which as previously mentioned also appears on Idol Season 8 finalist Danny Gokey's current album, Hope In Front Of Me:
What do you think of the Swon Brothers's debut major label album, and what would you choose as singles from it?