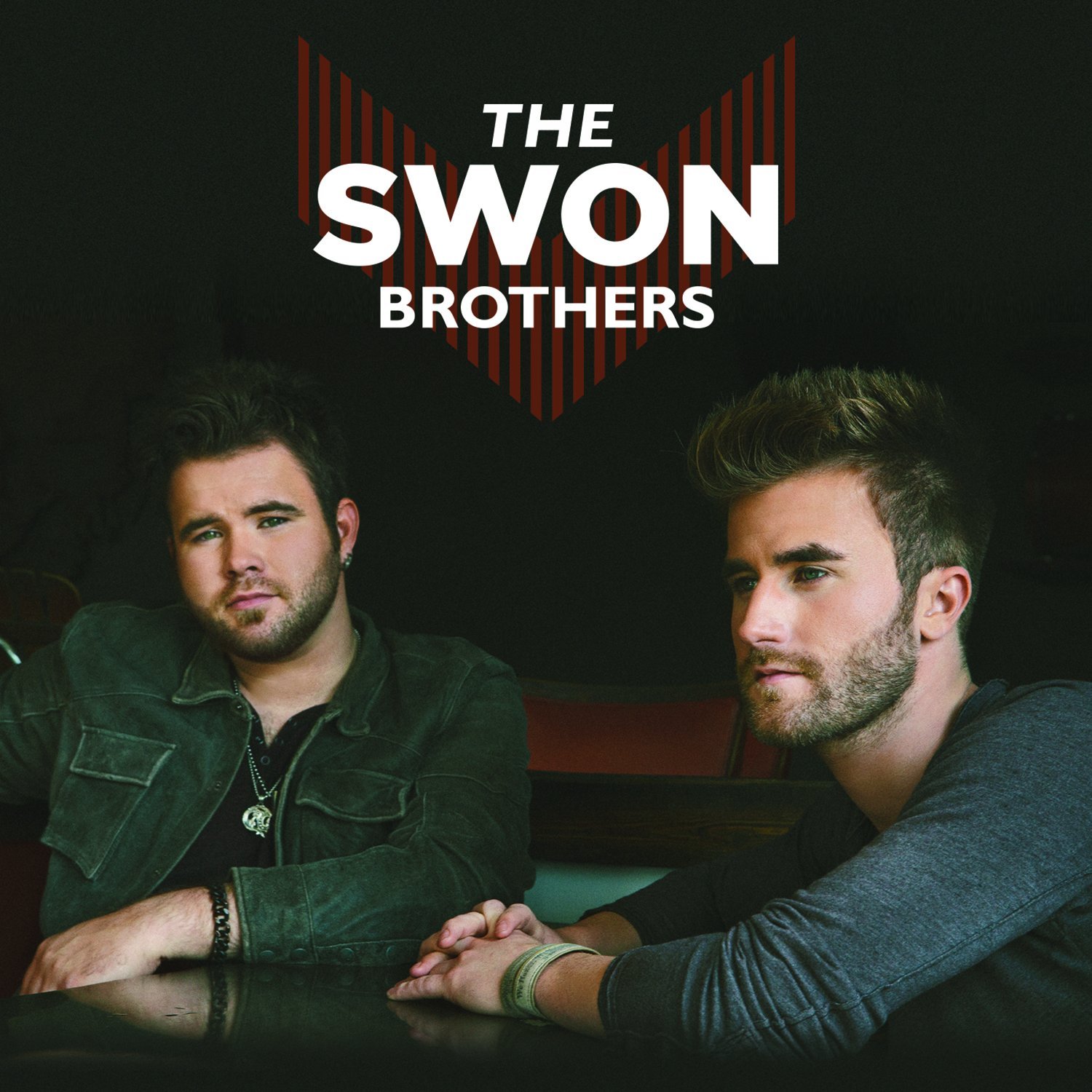 Voice Season 4 finalists The Swon Brothers recently confirmed the October 14th release of their self-titled debut album via Arista Nashville, and now there are 4 tracks from the album to stream! The album is co-produced by Mark Bright and the Swon Brothers, and led by t15 and rising single "Later On."
You may hear a familiar voice on background vocals on the poignant "This Side of Heaven" (on which the brothers trade lead vocals) – country superstar and Season 4 Idol champ Carrie Underwood is a college friend of Zach Swon's and has been rooting the duo on since they turned up on The Voice. They are now labelmates at Arista Nashville and share a producer in Mark Bright. The 4 tunes feature a couple of power ballads about faith and how life can test it – traditionally a common theme in country music but barely on the airwaves in these bro country days – plus a romantic midtempo celebrating the all around appeal of a woman (that's also featured on the current Danny Gokey album) and a bro-friendly summer song. Check them out here:
"Pray For You" (Jessi Alexander / Tommy James / Eric Paslay)

***
"This Side Of Heaven" (Blake Bollinger / Ryan Lafferty / Ben Stennis)

***
"Pretty Beautiful" (Ben Caver / Megan Conner / Brian White)

***
"95" (Ryan Hurd / Frank Rogers / Brad Tursi)

***
Check out the Swon Brothers's comments on their approach to song selection for the album via People. See the full tracklist for the Swon Brothers's upcoming album plus live performances of additional album tracks here.
What do you think of these songs, and which is your favorite?