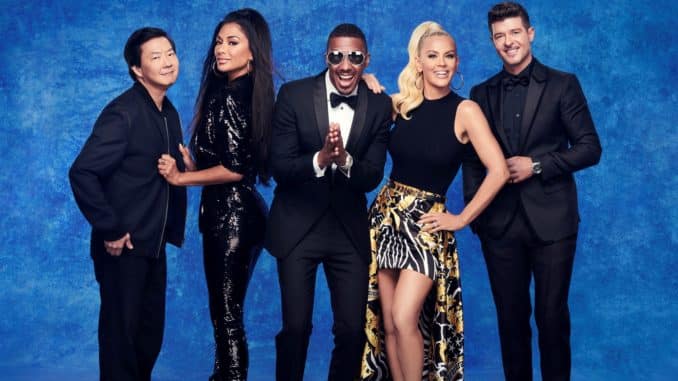 Changes are coming to The Masked Singer format.
Ahead of the 5th season premiere, Fox announced that the wacky singing competition will feature wildcard rounds FOR THE FIRST TIME EVER.  The rounds will introduce new masked celebrities throughout the run of show. These wildcards take the stage at the end of the show for a chance to unseat another contestant in the group and join the competition for the golden mask trophy. FOX has yet to reveal the Wildcard costumes. 
It's kind of like The Four meets The Masked Singer. The contestants will engage in Smack Talk, for sure. 
Here's how it all will work: 10 non-wildcard contestants will be split into two groups of five (Group A and Group B). No word on how many Wildcard contestants will take the stage. Seasons 3 and 4 featured 18 and 16 contestants, respectively.
The Masked Singer: Nick Cannon Contracts Covid, Niecy Nash Steps In
The Masked Singer Season 5 Finally Has A Premiere Date!
Here are the stats:  season 5 contestants earned a combined 26 Grammy nominations, nine multi-platinum singles, four Academy Award nominations, three Super Bowl appearances, six Gold Medals, and two World Records.
Host Nick Cannon will be officially presiding over the season, but not on every episode. Part of the season will feature guest host Niecy Nash, who is stepping in for Nick while he recovers from COVID-19. Judges Ken Jeong, Jenny McCarthy, Nicole Scherzinger, and Robin Thicke are all returning.
The Masked Singer season 5 premieres Wednesday, March 10, at 8 PM ET/PT on FOX.