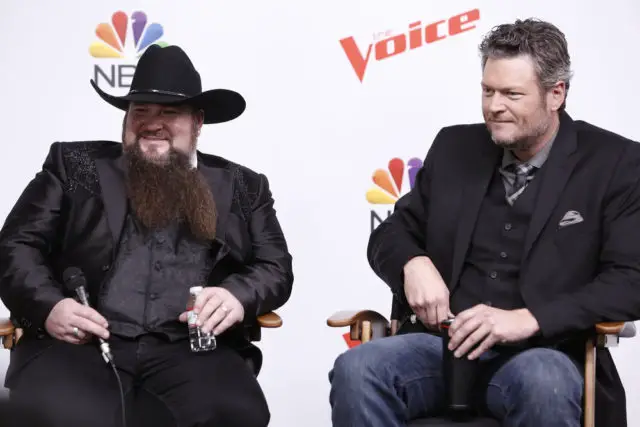 It's harder and harder for alums of singing shows to launch a career after their respective season ends. Even winners of shows such as The Voice and American Idol struggle once the confetti flies.
Fan wonder why The Voice country artists can't follow in Gabby Barrett's foot steps
The most recent example of an alum that managed to land a record contract and chart success is country singer Gabby Barrett. She came in third  on the first season of American Idol on ABC back in 2018. 19 records didn't sign her, but she managed to land a record deal with major label Warner Music Nashville.
Since then, Gabby has notched a hit country record with her a No. 1 single "I Hope." Her debut album Goldmine debuted at No. 27 on the Billboard 200. 
She went on the right show where they gave a sh*t
Gabby's success has some singing show fans wondering why their favorite can't land a record deal.  For instance, a fan named Josh tweeted The Voice season 11 winner, Sundance Head, asking why he and fellow country The Voice alums Emily Ann Roberts and Lauren Duski can't land record deals.  
Sundance's answer was short and sweet: "Cause she went on the RIGHT show where they give a sh*t. Whoa. And Sundance should know–he competed on American Idol season 6 back in 2007, finishing as a semi-finalist. 
American Idol was created to launch stars. The Voice…not so much
It's true that American Idol signs winners and sometimes other finalists to their own label imprint, 19 Records. Idol was created by a record exec, Simon Fuller, who used the show to find and launch stars. Now, stars weren't always made. But star making was certainly the intent. Therefore, Idol is invested in their winners' success.
The Voice, on the other hand, was produced by Mark Burnett, the man responsible for…well I won't say it. Hm. But he did create Survivor. And in the spirit of entertaining reality TV, he brought the Dutch import The Voice to America. It's meant to be a fun spinning chairs show featuring very talented singers. No more, no less. Once the season is over? It's Godspeed and good luck to the alums! A thing Sundance appears to understand very well.
When a fan called him out for criticising The Voice, Sundance pointed out that his coach, Blake Shelton, criticized the post-show contracts during their post finale press conference. And as Sundance suggests to the disgruntled fan, check out the video.
Blake Shelton called out Republic Records after Sundance's win
"I want to say one more thing here, because it's important. I want to personally issue a challenge to Universal Records," Blake said to the press back in 2016. "This is Season 11 of The Voice, and I'm sitting here right now next to a guy who has won over America's hearts. He's so popular… He has proven that he sells tons of music. His biggest-selling song, arguably, is going to be the song he wrote by himself."
"I hope that we can all come together — meaning us and Universal Records. This is the guy that I think can break the mold and become a star out of this show. And I give my word that I'll put my work in, and I know [Sundance] will. This guy deserves to be a star, and there's no excuses anymore. We need to make the record and put the work in that he deserves, to have this success that he deserves. And that has to start with Universal Records getting involved and behind him."
Needless to say, Sundance left the label without releasing any music. 
So many The Voice winners sign with Universal records. It's part of the prize package! But they never release a full length record. Even season 16 winner Maelyn Jarmon from Team John Legend was excitedly working on her Universal Republic release…two years ago. It's still not out.