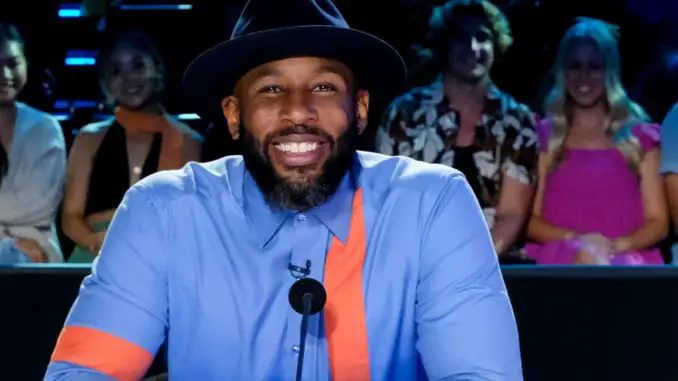 Stephen "tWitch" Boss, who died by suicide last month, will be laid to rest on Wednesday afternoon in Los Angeles. The funeral will we small and intimate and only include close family.
However, TMZ sources say that there will be a larger celebration of life ceremony in the near future, which will be held for close friends and the people who tWitch considered his family.
The bigger memorial could include Ellen DeGeneres and staff members from her show, on which tWitch served as the DJ and executive producer. Also, producers, judges, cast and staff from "So You Think You Can Dance" would also likely be on the extended list for the memorial down the road.
Ellen DeGeneres Mourns tWitch in an Emotional Video
The dancer also had many friends in the entertainment community, from the dancers he competed with and those he mentored on SYTYCD, to the various shows he hosted and served as judge.
tWitch took his own life last month, leaving behind a suicide note alluding to past struggles. tWitch left behind his wife, fellow SYTYCD alum Allison Holker and three children. Reportedly, he had several unfinished projects in the pipeline.
tWitch led a successful career
Up until his shocking death, the 40 year old led a successful career. The hip-hop dancer finished So You Think You Can Dance season 4 as runner-up in 2008. After that he spent several seasons as an all-star dancer–serving as a mentor and dance partner for current contestants. Ultimately, he sat on the judges panel of SYTYCD in 2022.
In 2013, he performed on Dancing with the Stars. In 2014 he joined the Ellen Degeneres Show as her DJ and eventually became an executive producer. He hosted the E Entertainment competition Clash of the Cover Bands in 2021. He also appeared in the movie Magic Mike XXL. In 2017, he and Allison Holker hosted the documentary series Disney's Fairy Tale Weddings.