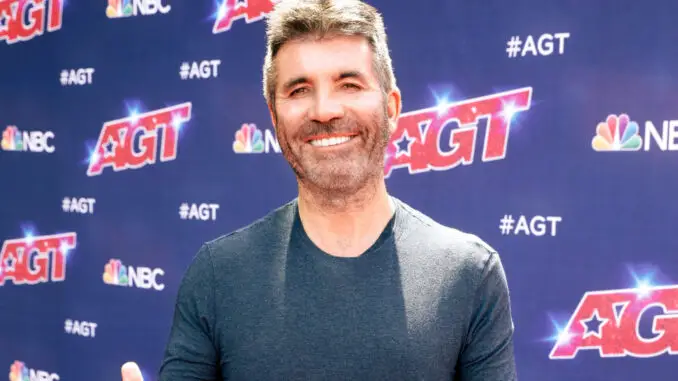 In a wide ranging interview with The Sun, Simon Cowell claimed that American networks have shown interest in rebooting the X Factor, which aired on FOX for 3 seasons between 2011 and 2013.
Considering that the show never caught on ratings-wise, it's hard to believe. Sure, reboot American Idol, on which Simon was a judge in its heyday. It changed the face of singing competitions and has a solid pedigree. But X Factor in the US never became a thing. But maybe after successful pop acts Fifth Harmony and solo act Camila Cabello came off of the show, networks are reconsidering its legacy.  
Currently Simon is working on a new project with Max Martin, Tik Tok and others called StemDrop.
"They want to know is when X Factor is coming back"
"Am I tempted to focus on StemDrop and not bring back X Factor? Personally, yes. The temptation would be to do something new," he said. "But the funny thing is that when young people approach me on the street, all they want to know is when X Factor is coming back."
"They all watch it on YouTube. When we stopped the show, I genuinely thought there was no need for it — that everyone would be signed from YouTube," he continued. "But there are so many people wanting to be signed that we could use that extra platform."
X Factor UK "more likely than not" returning in 2024
As far as the UK version is concerned, which was actually wildly successful for a time and is responsible for One Direction, Little Mix, Leona Lewis and superstar Harry Styles, Simon confirms that it would "more likely than not" return in 2024. That show aired on ITV from 2004 to 2018.
However, Simon said that he would only do the show again "if we could go back to where the show started." He added, "There would have to be a genuine opportunity to make it how it was in the early years, and I would only do it with someone who was genuinely enthusiastic about it."
Simon would ditch superstar artists on the judges panel
Also, Simon would ditch superstar artists on the judges panel. At this point, there is likely no American network that would agree to that. He would "bring back the managers and the A&R people instead of having artists judge the talent because I don't think that's great,"
But ultimately, he believes that "If you have a great party, do you hold it again in ten years or do you do something else?"
In the United States, Simon is plenty busy with America's Got Talent and its offshoots, which earn relatively high ratings. America's Got Talent: All Stars will premiere early in 2023 on NBC.