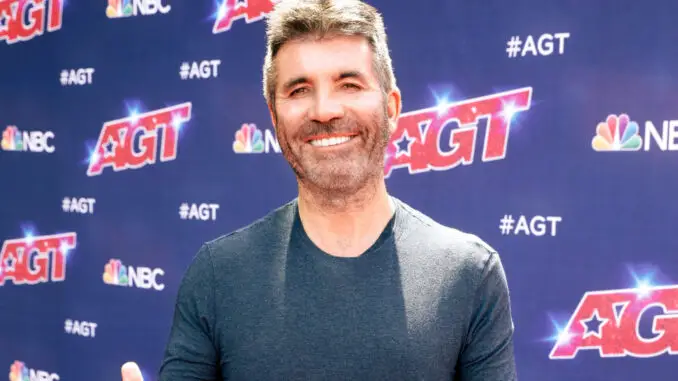 Simon Cowell returns to the world of music, and he teams up with Tik Tok, Universal Music Group and Samsung for a new project.
Simon Cowell's Syco Entertainment, TikTok, Universal Music Group, Republic Records and Samsung announce StemDrop.
The initiative is led by pop mastermind Max Martin. TikTok creators globally are exclusively provided with music 'stems' and invited to produce their own versions of a brand-new song titled 'Red Lights' written by the prolific hitmakers.
Simon Cowell and Syco Entertainment, and international entertainment executive Tim Van Rongen, have partnered with Universal Music Group and its Republic Records label to create StemDrop to be launched exclusively with TikTok and Samsung.
Joining StemDrop for its launch are the prolific hit-making team, Max Martin, Savan Kotecha and Ali Payami. StemDrop will act as an incubator for new talent, artistry, and creativity by giving the opportunity for all artists and music creators, from anywhere in the world, the opportunity to collaborate with some of the very best and most iconic songwriting talents of all time.
Made possible by Samsung, there will also be a first of its kind 'StemDrop Mixer' on TikTok where creators of all levels can experiment with individual effects, harmonies and melodies to create and upload their own unique version of the song.
StemDrop will officially launch October 26 on TikTok
StemDrop will officially launch October 26 on TikTok, with creative direction from Syco Entertainment and Universal Music Group's Republic Records and powered by Samsung Galaxy.
On October 26, Max Martin, Savan Kotecha and Ali Payami will release 60-seconds of a brand new single exclusively on TikTok. As soon as the song drops, the community will be able to access the 'stems' (the individual components of the song i.e. drums, bass guitar, vocal parts etc) through the StemDrop H5 page and can create, record & share their own unique versions to kick-start their music careers.
The StemDrop Profile will also provide TikTok users, and creators a window into the StemDrop process, as new versions of the track from around the world are curated weekly by each of the individual songwriting teams as well as TikTok, Syco, Republic Records and Universal Music Group. TikTok music curator Ari Elkins, singer-songwriter Astrid S and Your Boy Moyo will act as global ambassadors for StemDrop and host daily content on the @StemDrop channel on TikTok.
The official StemDrop channel (@stemdrop) will post videos to celebrate the launch of StemDrop and spark excitement among the TikTok community.
"What would happen if the best songwriters in the world wrote a song for the world?"
"Hit songs are like diamonds and they can change an artist's career overnight," Simon Cowell said in a press statement. "With tens of thousands of songs uploaded every day this idea will give aspiring artists the opportunity to collaborate with some of the most successful songwriters in the world."
Cowell continues, "The premise was always very straightforward… 'What would happen if the best songwriters in the world wrote a song for the world…….?' We have no idea what's going to happen. I do know there are so many incredibly talented people who are trying to stand out and I hope and believe this could make a big difference to their careers,"
"It says everything about Max Martin, Savan and Ali that they have decided to give this song to the TikTok community to record and collaborate with them. And I want to thank them so much for believing in this idea. In addition, I want to thank TikTok, Samsung and Universal for their support and enthusiasm. Again, their passionate support of talented people is amazing."