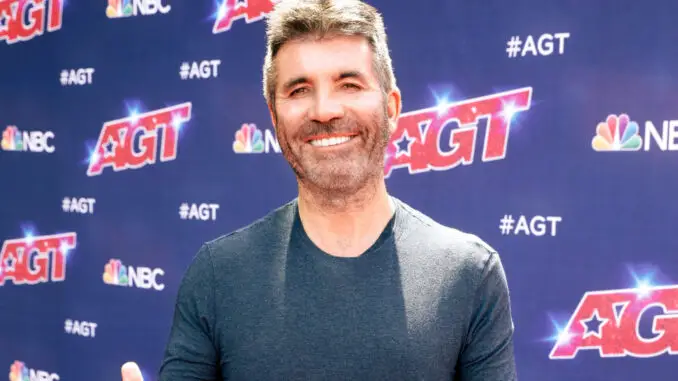 America's Got Talent creator and judge Simon Cowell got people talking after he appeared unrecognizable in a Twitter video.
Simon Cowell Botox? In the clip, in which Simon calls for would be talent to contact him in order to audition for the UK Got Talent series, Britain's Got Talent, the mogul's face seems shiny and weird, and his eyeballs look pulled back and tight.
In recent photos, Simon had been sporting a more natural look. The former American Idol judge admitted to receiving Botox treatment in the past. But lately, the 63 year old swore them off. At the time it was rumored that he had a face lift, so who needs Botox, right? But now maybe he's back to the Botox. And maybe more plastic surgery?
Simon Cowell Begs Britney Spears to Work with Him Again
Producers deleted the clip as trolls piled on. The New York Post reports fans were comparing him to a "Madame Tussauds waxwork" among other things.
In the clip, posted Thursday (Dec 1), Simon said  "I always say on this show, two or three minutes can change your life. And it has. And maybe this time it's gonna be you."
America's Got Talent: All Stars Reveal Top 60 Acts Competing
He finished the mesage, "So please audition now for next year's season and I look forward to meeting you." IF YOU CAN RECOGNIZE ME THAT IS.
BGT may have nuked the clip off of Twitter, but the internet lasts forever! Here's a YouTube clip.
Mike Darnell says Simon Cowell's American Idol Mean Judge was an act
Meanwhile, former FOX reality chief, Mike Darnell boldly declared that "mean Simon" on American Idol was…get ready for it…ALL AN ACT! GASP!
"I knew we had to get Simon Cowell as he was the star of the show but we needed something different in the U.S. — the mean judge, the frank judge. In all the other shows before him, everyone was polite and nice, and I knew that was going to be thing. 
Simon Cowell: US Networks Interested in Rebooting X Factor
"Simon, to his credit, was willing to do anything," said Darnell, who is now President of Unscripted Television at Warner Bros Discovery, during a career retrospective session at Content London.
"Simon Cowell learned the character," added Darnell. "Underneath he's a different character. Watch Britain's Got Talent or America's Got Talent now and he's a much softer version now."
THANK YEW CAPTAIN OBVIOUS. Currently Darnell is head of unscripted television for Warner Brothers. In the interview, he comes right out to say he ditched the FOX job after American Idol ratings began to tumble. He blames the show's demise on FOX to aging, not on a bunch of boneheaded show-tanking decisions HE oversaw as a network boss. (Darnell was responsible for bringing Nikki Minaj on to the disastrous 12th season).